Leave it to a guy named "City" to marry a gal from the farm, but that's exactly what I did. From day one, Kristen told me how important it was to her to be immersed in nature. She grew up in Conneaut, Ohio which is situated along Lake Erie at the mouth of Conneaut Creek. Conneaut is located on an old Native American trail, later used by early westbound pioneers. She grew up on an Asparagus farm. Kristen and her grandfather used to search for ancient Indian Arrowheads and small weapon-crafting tools along the trail which led to her "treasure hunting" passion. Here…I'll let her explain…
_________
As Jeff said, I grew up in a rural part of Ohio. My grandparents had 88 acres of land surrounding a valley. We'd regularly play in the creek, pick vegetables and do the campfire thing. As a child, I was fascinated by my surroundings. I remember nature walks where I would collect all sorts of treasures like fossils and Native American arrowheads.
The first time I was ever in Philadelphia (to audition for University of the Arts in the mid-90's), I was driving on Lincoln Drive, and I remember thinking it was so beautiful and reminded me of the valley back home. I've been hiking, cycling and admiring this amazing natural oasis ever since, and now we live on the park. I love the way our boys Ari and Ezra explore nature's hidden gifts and extraordinary finds. Surrounding them in rich, lush greenery helps them be more in tune with our world and their place in it (take that iPads). It shows them respect for other living creatures and our ecosystem. They love to get muddy and dirty (unless Ezra is super tired). They've become little scientists. We love it. And Jeff too. When I took the kids to Ohio for a few days, Jeff went for walks by himself. The Wissahickon is the only place he does not check his email (at least not too often).
And this year I've committed to The Friends of Wissahickon All Trails Challenge 2019.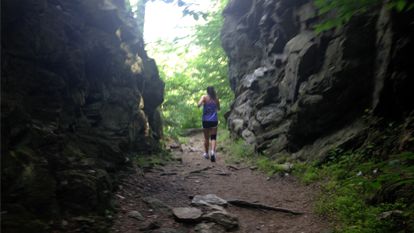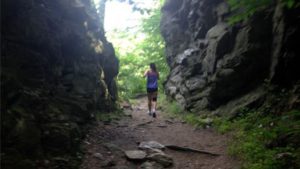 The All Trails Challenge is not a competition and it's a perfect activity for people at every fitness level. You can hike, walk, run, bike or horseback ride through the picturesque Wissahickon over a duration of almost four months (typically mid-May through late August). The Challenge is to try and walk every trail. Funds that are raised through the Challenge go towards sustaining the park for generations to come.
Friends of the Wissahickon set up the All Trails Challenge participant pages to sync with fitness apps like Strava, so I can track the miles and trails I covered, follow my goals and share with others. This summer my aim is to hike 50+ miles and hike every trail at least once. You can tag along at everydayhero.com and searching Kristen Block. (And if you want to sponsor me and make a small donation to the park, you can do that there as well). Raising money for FOW, having fun, getting amazing exercise, and spending time in nature is the summer plan. One added plus: the shaded trails of the Wissahickon are noticeably cooler than the city streets (though still hot this week!)
Not surprisingly, studies have shown that walking in the woods is good for your overall health. The Huffington Post reports that this simple activity is ideal for boosting your mood. "According to a burgeoning group of nature enthusiasts, it can do much more — including strengthen immunity, lower blood pressure, increase your ability to focus, and ultimately lower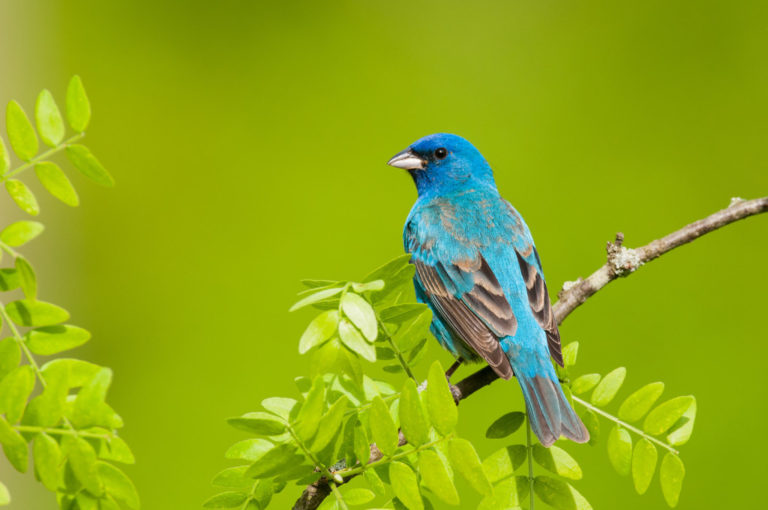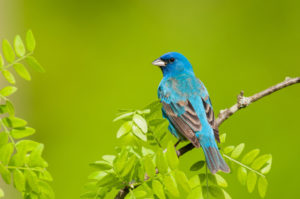 healthcare costs if done regularly." To me, it's about teaching the kids to respect and find beauty in everything. I'm particularly focused on teaching them not to take anything for granted, especially miles and miles of serene wilderness right in our city.
Jeff, the boys, and I have done guided hikes, which I highly recommend, but some of the best moments in the park have happened by chance – like the time Ari, our dog Gordon, and I were on Forbidden Drive when a man on horseback came by. The enormous horse took an unabashed liking to Gordon and proceeded to give him a huge kiss on his head. This show of affection happened in a nanosecond (filled with worry and delight) and totally took us by surprise. It was so funny. And as Ari smiled, I was reminded that everything in nature has its place. Horses, dogs, plants, snakes, frogs, and even the tiniest of ants. It's all a magnificently balanced ecosystem of joy that keeps on giving all day, all night, and season after season.
I'm always astounded when learning that some Philly residents haven't ever spent time in the Wissahickon Valley Park! When I discover, I usually talk to them about how lucky we are to have this at our fingertips. Sometimes we then go hiking together and sometimes they check it out on their own. Either way, introducing someone to the park makes the world a happier place.
There are 57 miles of trails in Wissahickon Valley Park, an inviting, 1,800-acre gorge, crossing forest and meadow before plunging down to the sun-dappled waters of the Wissahickon Creek. My challenge to you is to take a little time to discover your own treasure!
You can find out more about the park here.
Stay cool!
Kristen & Jeff "City" Block
Photos: visitphilly.com and fow.org