Jeff talks about the recent news of a Philadelphia Comprehensive School Planning Review. This edition features several homes that have just been reduced.

Volume 18: Issue 26                                                                                                                               Originally published 5/31/19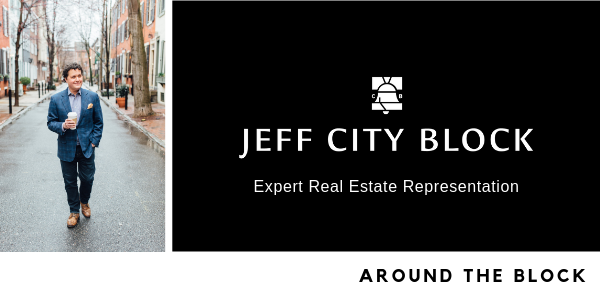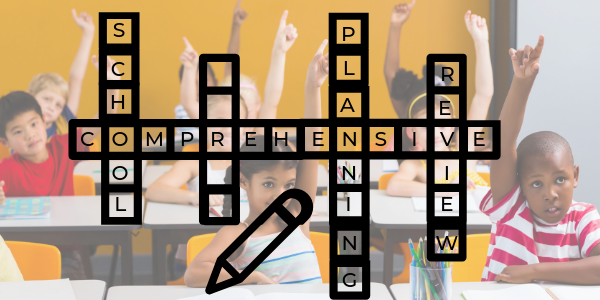 This could be the mother of all battles. As in, try to tell a mother (or father) that they no longer live in a certain Philly School Catchment. Or try to tell a homeowner that their property is no longer in a certain catchment.
No one knows how far this will go, but the School District of Philadelphia is reviewing catchment boundaries over the next four years.
Beginning this fall, the School District of Philadelphia "will partner with industry experts to lead a multi-year Comprehensive School Planning Review designed to take a strategic, system-wide look at how populations and communities across our city are projected to change in the coming years."
"How populations and communities across our city are projected to change in the coming years" is school district speak for we may need to reevaluate our catchments. And let's be clear, the issues are acute. Penn Alexander has a lottery that for the first time this year, wait-listed a substantial number of kids for Kindergarten. Meredith is over-packed, which has caused overflow issues at Nebinger. And so on.
And everyone knows the pricing premiums for being in certain catchments. And how passionate all parents are about schools. Wow, imagine the school district actually stating they are revising boundaries. That would make Game of Thrones look like Mr. Rogers' Neighborhood.
So let's not get ahead of things. SDP is taking on this review. That is a fact. A four year (at least) phased study. I will be writing a lot more on this subject, but for now, you can see where certain schools/neighborhoods/areas fall within the study timelines in this Philly.com piece.
Saturday, June 1



12:00 p.m. – 1:00 p.m.
Sunday, June 2

 

FIRST TIME OPEN


11:30 a.m. – 1:00 p.m.


12:00 p.m. – 1:00 p.m.

12:00 p.m. – 1:00 p.m.
Philly. Beer. Week.



Did you know that there are nearly 2,000 events scheduled across the Greater Philadelphia area between now and June 9? Yep. Get your fill of can releases, beer cocktail instructionals, beer brunches, drunken Karaoke, Sidewalk Carnivals, Tap takeovers by "Philebrities," Boozy Beer Cupcake Happy Hours, Beer & Yoga events (I'll be skipping this) and more. Visit this link to see what's brewing at Philly Beer Week.
A grass Roots approach to the weekend

Grab a seat on the lawn at the Mann and kick off summer at The Roots Picnic – Saturday, June 1 starting at noon.


Brought to us by LiveNation, this party is turning 12 and Fairmount Park is the place to be – which will include 3 stages of music, gaming, art, and more. Expect food trucks plus additional gourmet offerings dreamed up by The Roots themselves. And wow—19 live performances are booked. BTW, when did the Mann Music Center become the Mann Center? Seen some great shows there over the years. Including this one. Don't mean to be Living in the Past.
Up my Alley

Fete Day takes place on Saturday, June 1 from 1-5 PM . People love this annual event because you can

get a rare look at period 18th-century private homes

while enjoying a celebration of crafts, music, and colonial games. Fete day is an opportunity to look around the  homes of Elfreth's Alley, which as many of you know, is the longest continuously occupied residential street in America. It's really cool to see how the homes have been altered, preserved and reimagined for modern day living. Get tickets

here. Photo: 

elfrethsalley.org
Why people are flocking to Baltimore 

Happening Thursday, June 6th (5:50 – 8:30 p.m.), it's the annual Baltimore Avenue Dollar Stroll. Head to University City – 43rd and 52nd Streets for $1 bargains from neighborhood favorites. Delicious food and shopping. Historically, thousands come out for this event which includes a line up of live local music, family entertainment – fun for all ages and one of my kids' favorite thing to attend. Pro-tip: No surprise here, but expect long lines when things cost a dollar.
Spotlight Property of the Week
109-11 Pine Street – Just Reduced!
FIRST OPEN HOUSE: SUNDAY 11:30 – 1:00 p.m.
4 Bed | 3.5 Bath | 3,535 SQFT | $1,700,000
Light-filled Society Hill home with dramatic living space and an amazing double-wide brick patio and garden. Over 35 feet wide. Garage Parking with secure access literally right across the street (gated, landscaped entrance to the 410 S Front Garage, where you own the perpetual license to a designated, secure garage space). 4 bedrooms plus family room, office, and den (yes, all three), 3.5 baths. Finished Lower Level.
Come see a historic c.1807 townhome combined on a double-lot with a spectacular double-height living room–20-foot cathedral ceiling with ladder-formation sky-light, which spans the entire length of this 18'4″ x 25'5″ room. And this great room overlooks a 35′ x 35′ impeccably landscaped garden with areas for entertaining and real relaxation.  Garage Space is a prime space in  Society Hill Garage and is several spots down from the landscaped, secure entrance area, which is just feet from the home. The owners purchased the perpetual license for this garage space, and it is included with the sale of the home. McCall School Catchment. The architecturally designed, finished Lower Level offers natural light, nice ceiling height, and includes one bedroom (with southern light and closet) a full bath, and an awesome family room with egress to the secure rear yard (included in the sq ft).
Coming Soon in University City
The following properties are not yet listed on the MLS – but they will be in the weeks ahead! 
That means as an ATB newsletter subscriber, you know about these opportunities before the general public.
This Week's Featured Listings:
2004 Delancey Street
with 2-Car Parking
Recently Reduced

6 Bed | 4 Full Bath | 2 Half Bath

$4,195,000

109-11 Pine Street

with Garage Parking

Just Reduced
FIRST OPEN HOUSE:

SUNDAY, 11:30 – 1:00 p.m.

4 Bed | 3.5 Bath

$1,700,000

264 S 9th Street

with Garage Parking
FIRST OPEN HOUSE
SUNDAY 1:30 – 3:00 p.m.

4 Bed | 2.5 Bath

$1,625,000

276 S 23rd Street

with Parking

Recently Reduced
OPEN HOUSE: SUN 12:00 – 1:00 p.m.

4 Bed | 3 Bath

$1,075,000

612 W Upsal Street

with 2-Car Parking

6 Bed | 2.5 Bath

$885,000

2024 Spruce Street, #6

Just Reduced
OPEN HOUSE: SAT 1:00 – 2:00 p.m.

1908 Cambridge Street, #A

Just Reduced
OPEN HOUSE: SAT 12:00 – 1:00 p.m.

870 N Pennock Street, #B

OPEN HOUSE: SUN 12:00 – 1:00 p.m.

2 Bed | 1.5 Bath

$360,000

1934 Dudley Street

JUST LISTED!

2 Bed | 1.5 Bath
$259,900

1324 Locust Street, Unit 505
CBT Properties Under Contract
Just a quick reminder that I'm always humbled by and appreciative of your referrals. If you have a friend or family member that is in need of expert real estate representation, please send them my way. Be assured, I will do my best to exceed their expectations! Thanks for taking the time to read this issue of Around the Block. See you next week.

Connect with us on Social.
Some imagery in this e-newsletter was sourced via Visit Philadelphia ® Pixabay and pexels.com
© Compass 2019 ¦ All Rights Reserved by Compass ¦ Made in NYC
Compass Pennsylvania, LLC is a licensed real estate broker and abides by Equal Housing
Opportunity laws. All material presented herein is intended for informational purposes only.
Information is compiled from sources deemed reliable but is subject to errors, omissions,
changes in price, condition, sale, or withdrawal without notice. No statement is made as to
the accuracy of any description. All measurements and square footages are approximate. This
is not intended to solicit property already listed. Nothing herein shall be construed as legal,
accounting or other professional advice outside the realm of real estate brokerage.