This newsletter was originally deployed on Friday, 4/5/19

Volume 18: Issue 17                                                                                                                                                             4/5/1 9                                           
"City" & "Gritty"
6 Reasons Why the Loveable Mascot
Should Join the City Block Team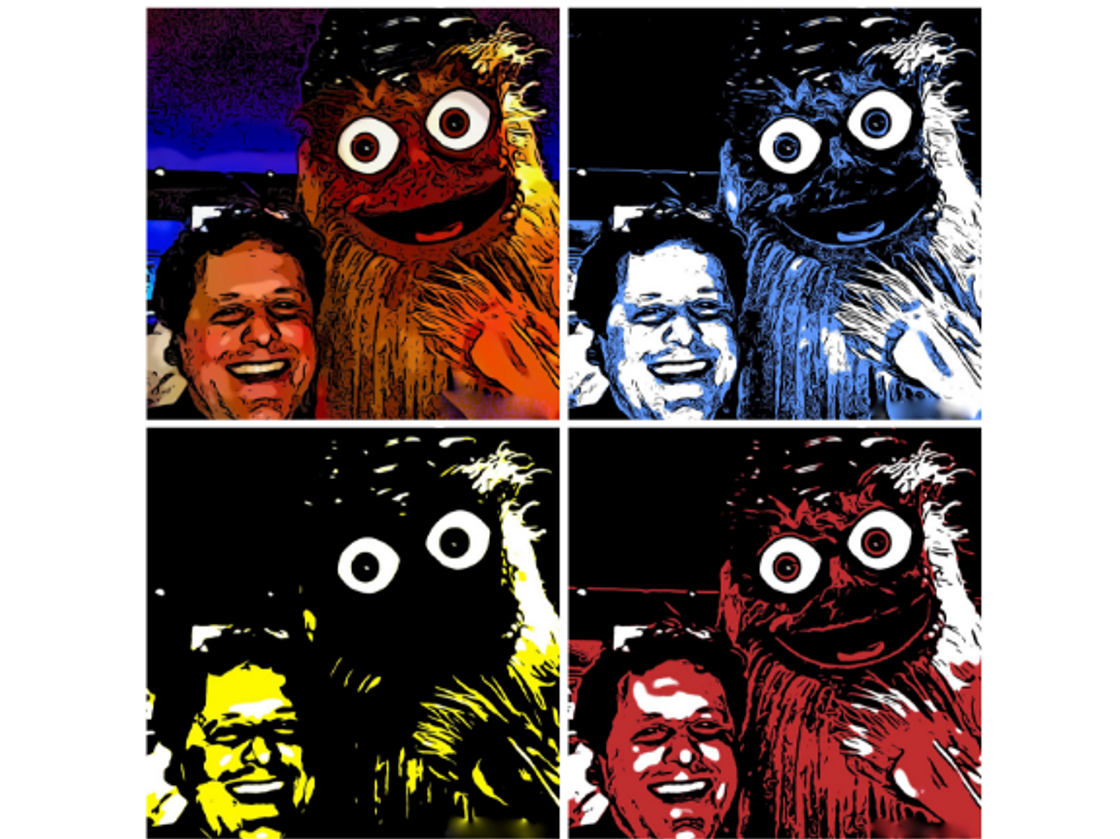 Anyone who knows me also knows that building my team is an important, ongoing business goal and so I'm always looking for special, talented people in an effort to grow the City Block Team. Ever since he debuted in Philly last September, I've thought about recruiting the furry orange guy and this week I got a chance to meet him thanks to
Eric Bryce
and
Larry Cohen
at
Guaranteed Rate Mortgage
who arranged a stellar meet-and-greet event. Eric and Larry really do such a great job when helping our clients with their mortgage needs. 
I know that his current gig with the Flyers may make him a sought-after Bon Vivant and 'Philebrity', but perhaps he would entertain a career in real estate a bit down the road. Late last month, it was declared that the NHL Player's Association had voted Gritty the number one mascot in the entire league – so I'm pretty certain that his rise to fandom would be eventual in another arena as well.  In addition to being a natural people-pleasure (vital in this service-based business), here are some reasons why I believe Gritty would crush it as a City Block Team/Compass Agent:
1. Good Eye Contact
There's just a certain irreplicable magnetism that emulates from Gritty. It's almost as if he never blinks. This is integral to good client relationships especially at listing presentations. When you're with Gritty, he is not distracted – you are his #1 focus and it's refreshing, especially when you consider his new-found celeb status. His googly eyes just add to his charm.
2. Social Gravitas
In less than a year, Gritty has grown his sphere of Influence by 800%. He's an internationally known figure which means he may attract international buyers. Kids love him, grandmas love him and people of all different backgrounds can't get enough. He lights up a room and generates a buzz like none other (Sorry Phanatic, we love you too.)


3. A Networking Pro

The 7-foot hand-shaking, fun-loving furball has digital cred (180K followers on Insta) but also knows how to work a room of any sort. He's got powerful connections in NY and LA (made an appearance on Jimmy Fallon days after he popped up in Philly last year and also on Conan.) He's the perfect cultural fit for our internal team and please tell me, who wouldn't want to meet Gritty at an Open House?
4. A Great Listener
He doesn't talk much, which by default, makes him an excellent listener – key to maintaining important relationships and understanding each client's needs and wants.
5. A True Disruptor
Prior to Gritty's arrival, the Flyers never really had a mascot, except for a short stint in the mid-'70s. Remember 'Slapshot'? He lasted just one season and now hangs with The Washington Capitals. Gritty's instant rise to fame shocked everyone in the NHL and captivated the hearts and minds of locals with spirit and zaniness unlike ever before.
6. Love for Philadelphia
Gritty's unabashed passion for our great city and its people is evident. When you get right down to it, that's the X-factor that will make him a successful broker in Philly. He's made quite a splash in a city where fans in stands can be a bit brutal – here's a look back at his amazing inaugural year. (TIME Magazine.)
Until Next Time (Go Flyers),
Jeff "City" Block
Sorting it all Out



Green Philly encourages people to adopt a more sustainable lifestyle. Founded in 2008, its mission is to make sustainability accessible for all Philadelphians, In short, it's a community-focused resource that connects people to healthy and green simple solutions, as well as educates and empowers. Spring cleaning should also be about committing to good habits like recycling. That's why we posted their handy recycling guide on our blog. You can learn more about this organization and also the upcoming Green Inaugural Week (4/18 – 4/25) here.

Parks with Perks

"Parks on Tap" Returns: 4/24 – 9/29 (woo hoo!).

There's nothing quite better than the 'warm smell of Colitas rising up through the air' especially when coupled with a cold brew on a hot summer day. I'm psyched that my favorite roaming beer garden is back popping up at a different park each weekend. Here's a list of 23 destinations just published this week by The Fairmount Park Conservancy and Phila. Parks & Recreation. You can view the entire list of locations here thanks to Curbed Philadelphia.
Cherry Blossom Decor Made Simple

Spring is the perfect time to freshen up your favorite rooms in your home. Here are some great ways to be creative about infusing your space with spring-like motifs while adding a bit of whimsy. From simple glass jars with mindfully designed stems to elaborate, textured wall statements, these seasonal ideas courtesy of digsdigs.com, are both fun and unexpected. Bring home the beauty of Philadelphia's Cherry Blossom Festival to enjoy!
Travel the World – Or Just Dine in
West Philly

Baltimore Avenue is the epicenter for delicious world cuisine. It's also a hot local for classic American fare like amazing ice cream and juicy burgers.

Eateries tend to be unfussy, patronized by loyal locals in-the-know. Right now I'm loving numbers 12 and 16 on this list –  and if you haven't had a Dottie's Donut, you're truly missing out on sugary bliss.


Thank you Visit Philly for compiling this one! How we're hungry.
Spotlight Property of the Week:
612 W Upsal Street
Mt Airy
6 Bed | 2.5 Bath
DRAMATIC HOME – DRAMATIC PRICE REDUCTION
Now $885.000 (Was $925,000)
Situated on a picturesque Mount Airy street, this stunning residence (c. 1904) blends upgraded modern living with original details most commonly recognized in the Arts & Crafts movement of the early 20th century. This beautifully appointed stone home features amazing living & entertaining spaces, 3-car driveway parking, gym, multiple private outdoor spaces, and ample storage. Enter through a substantially covered front porch into an inviting sitting room revealing original wainscoting, moldings, and notable stone mantel & wood-burning fireplace. Sun-soaked with natural light, each room offers a pleasant interaction with the landscaped grounds and grandeur stone architecture commonly found in Northwest Philadelphia. Ideal location, close to renowned restaurants Jansen, Trattoria Moma, and grocer; Weavers Way Co-op. Convenient to Wissahickon Valley Park with 57 miles of biking & hiking trails. 15 minutes to Center City Philadelphia and a quick drive or bike ride to Chestnut Hill and all the restaurants, cafes, and shopping historic Germantown Ave has to offer.
The following five properties are not yet listed on the MLS – but they will be in the weeks ahead! 
That means as an ATB newsletter subscriber, you know about these opportunities before the general public.
4 Bed | 3.5 Bath

$1,800,000

Oh Baby! It's Spring Market
Kick-Off Weekend

Find your family's dream home.

Weekend open houses below!
6 Bed | 5 Bath | 2 Half Bath
$4,500,000

405-407 S 42nd Street

UNDER CONTRACT

14-Unit Property
$2,235,000

921 Clinton Street

UNDER CONTRACT

3 Bed | 3.5 Bath
$1,590,000

276 S 23rd Street

JUST LISTED
OPEN HOUSE: SAT 12:00 – 1:30 p.m.
and also SUN 12:00 – 1:30 p.m.

Fitler Square

4 Bed | 3 Bath

612 W Upsal Street

PRICE REDUCTION!

6 Bed | 2.5 Bath

$885,000

6 Bed | 3.5 Bath

$775,000

4 Bed | 2.5 Bath

$755,000

1500 Chestnut Street, Unit 20K

UNDER CONTRACT

2 Bed | 2.5 Bath

$479,000

229 South Farragut Street

BRAND NEW LISTING

870 N Pennock Street, B
OPEN HOUSE: SUN 12:00 – 1:00 p.m.

Art Museum

2 Bed | 1.5 Bath

4200 Pine Street, #501

OPEN HOUSE: SAT 12:00 – 1:00 p.m.

1016 Spruce Street, Unit 2F

2401 Pennsylvania Avenue

UNDER CONTRACT

2124 Christian Street, B

UNDER CONTRACT

1324 Locust Street, Unit 505

3918 Warren Street

RENTAL

Please remember that I'm never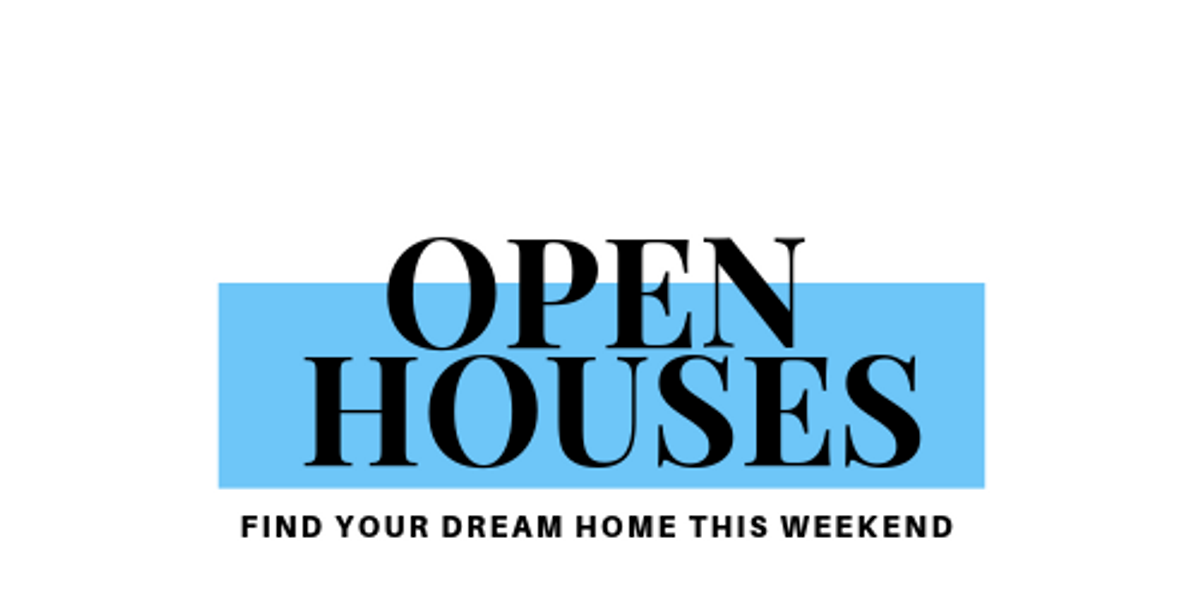 Saturday, 4/6/19


12:00 p.m.-1:00 p.m.


12:00 p.m.-1:30 p.m.
BRAND NEW LISTING
Sunday, 4/7/19

12:00 p.m.-1:00 p.m.


12:00 p.m.-1:30 p.m.


BRAND NEW LISTING

Giving Back Means Moving Forward
I'm so proud to support The Penn Alexandar Parent Association this year. The kiddos are getting ready to set the stage for their spring production: "Seussical Jr." Supporting kids in their pursuit of the arts is important. It helps them grow and thrive and neighborhoods also grow and thrive along with the collective pride and enthusiasm of the kids. By giving generously to neighborhood schools, everyone wins.
Just a quick reminder that I'm always humbled by and appreciative of your referrals. If you have a friend or family member that is in need of expert real estate representation, please send them my way. Be assured, I will do my best to exceed their expectations! Thanks for taking the time to read this issue of Around the Block. 

Some images in this newsletter were sourced from Visit Philadelphia® and Pexels.com.
© Compass 2019 ¦ All Rights Reserved by Compass ¦ Made in NYC
Compass Pennsylvania, LLC is a licensed real estate broker and abides by Equal Housing
Opportunity laws. All material presented herein is intended for informational purposes only.
Information is compiled from sources deemed reliable but is subject to errors, omissions,
changes in price, condition, sale, or withdrawal without notice. No statement is made as to
the accuracy of any description. All measurements and square footages are approximate. This
is not intended to solicit property already listed. Nothing herein shall be construed as legal,
accounting or other professional advice outside the realm of real estate brokerage.