This week's newsletter is full of great info around traffic and awesome things to do in our city. ATB always includes our most recent listings as well as Open House information. If you have ideas about items we should be covering, please let us know by emailing [email protected]. Thank you!
View in browser
Volume 18: Issue 13                                                                                                                                                             3/8/19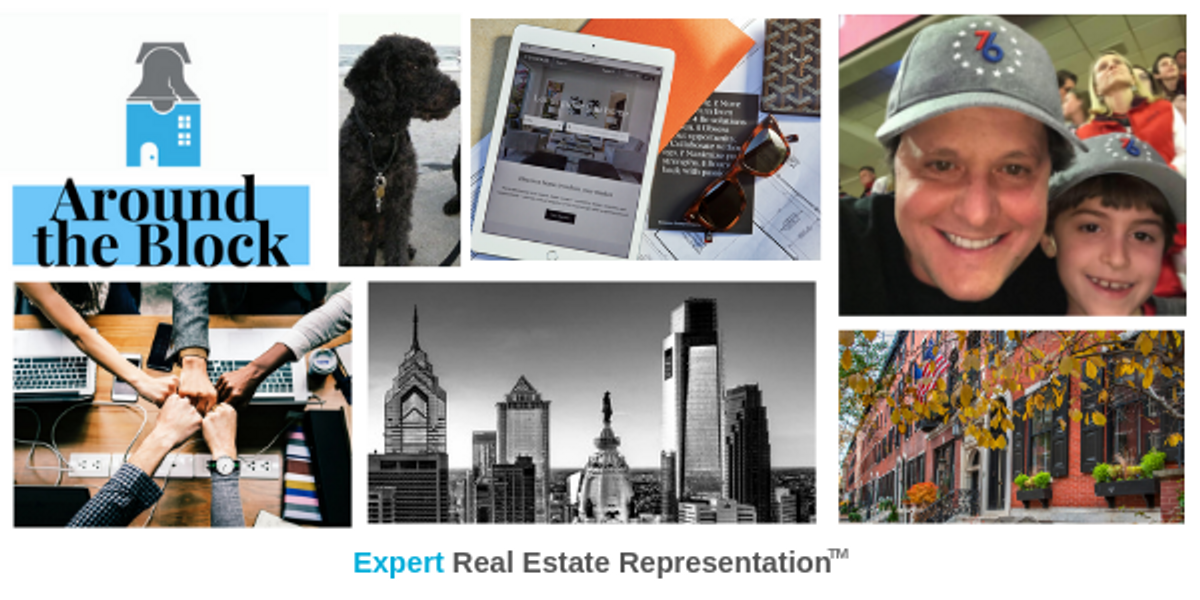 Well, like you, I don't like being stuck in it—but (maybe unlike you) I do like analyzing it and discussing it. I truly enjoy thinking about innovative ways city planners could alleviate Philly's traffic issues to reduce both our carbon footprint and the high frequency of 'F-Bombs' – whether under breath or emphatically shouted with a true native Philadelphian vigor. According to a
2019 Forbes article
, Philadelphians spend an average of 112 hours a year sitting in traffic, which equates to a cost of $1,568 per driver. Philly
ranks #9 in the U.S., which is not bad considering we are the country's 5th largest city. And we are much lower than Boston, DC, Chicago, NYC, and LA. 
In future ATB editorials, I will periodically discuss traffic issues, including Zero Vision, bike lanes, ride-sharing, street closures, SEPTA, road conditions, how traffic affects real estate, and more. I love it.
Philly's Hottest New Restaurants (aka, the list of packed eateries in your hometown you likely never heard of and maybe can't pronounce)

Eater Philadelphia's March 2019 heatmap list of newbies is most interesting and features everything from hot bowls of Ramen in Queen Village to Korean at Center City One. You can peruse the entire list

here

. I will be checking several of these out soon.
Today is International Women's Day 

So, it seems like a good time to give some shout outs to the ladies on the City Block Team. I'm lucky to have five incredible ladies working with me and CBT every day. From

Katrina

, our Transaction Manager and

Jami,

our Director of Marketing to amazing, hardworking agents

Missy Tewksbury

,

Melani Lamond

and 

Deannah Shaheen

. Our team is stronger and more efficient than ever! #BalanceforBetter
The Road Rising up to Meet You is Also Set for a Parade.

A tradition since 1771, Philly's St. Patrick's Day parade kick's off at 11:15 a.m on Sunday, March 10th. Grab your spot along JFK Blvd or Market East. Check out the route 

here. Festivities go on rain or shine.
"Renting" is Still Pretty Popular in Philly
To score tickets to the packed March performances of the RENT 20th Anniversary Tour, you'll have to try the ticket lottery. A few seats in the first two rows of the orchestra will be available for $25  for each performance. Tickets may be available at the Merriam Theater Box Office on the day of each performance but you'll likely have to wait what will seem like 525,600 minutes in line. RENT does return in October and you can get tickets now here. 

Spotlight Property of the Week
612 West Upsal Street
Mount Airy
6 Bed | 2.5 Bath
$925,000

Situated on a picturesque West Mount Airy street this stunning residence (c. 1904) blends upgraded modern living with original details most commonly recognized in the Arts & Crafts movement of the early 20th century. This beautifully appointed stone home features 5-6 bedrooms, 2.5 bathrooms, amazing living & entertaining spaces, 3-car driveway parking, gym, multiple private outdoor spaces, and ample storage. Enter through a substantially covered front porch into an inviting sitting room revealing original wainscoting, moldings, and notable stone mantel & wood-burning fireplace. Sun-soaked with natural light, each room offers a pleasant interaction with the landscaped grounds and grandeur stone architecture commonly found in Northwest Philadelphia. Ideal location, close to renowned restaurants Jansen, Trattoria Moma, and grocer; Weavers Way Co-op. Convenient to Wissahickon Valley Park with 57 miles of biking & hiking trails. 15 minutes to Center City Philadelphia and a quick drive or bike ride to Chestnut Hill and all the restaurants, cafes, and shopping historic Germantown Ave has to offer.
The following properties are not yet listed on MLS – but they will be next week! 
This means as an ATB newsletter subscriber, you get an edge.
14-Unit Property
$2,325,000

3 Bed | 3.5 Bath

$1,590,000




720-22 Chestnut Street, Unit F

OPEN HOUSE: SUN 2:30 – 3:30 p.m.

3 Bed | 2 Bath
$1,035,000 (dramatic reduction)

612 W Upsal Street

This Week's Featured Property!




1017 S 46th Street
Open House: SAT 1:30 – 3:30 p.m.




915 Clinton Street, Unit 101

UNDER CONTRACT

1 Bed | 1.5 Bath

$490,000

1500 Chestnut Street, Unit 20K

UNDER CONTRACT




519 N 20th Street

UNDER CONTRACT




870 N Pennock Street, Unit B

New Listing

1st Open House: SUN 12:00 – 1:30 p.m

2 Bed | 1.5 Bath

$370,000

4200 Pine Street, Unit 403

UNDER CONTRACT




4200 Pine Street, Unit 501

New Listing
OPEN HOUSE: SUN 1:00 – 2:00 p.m.

1012 Spruce Street, Unit 2R




2401 Pennsylvania Avenue

OPEN HOUSE: SUN 12:00 – 1:00 p.m.

1324 Locust Street, Unit 505

UNDER CONTRACT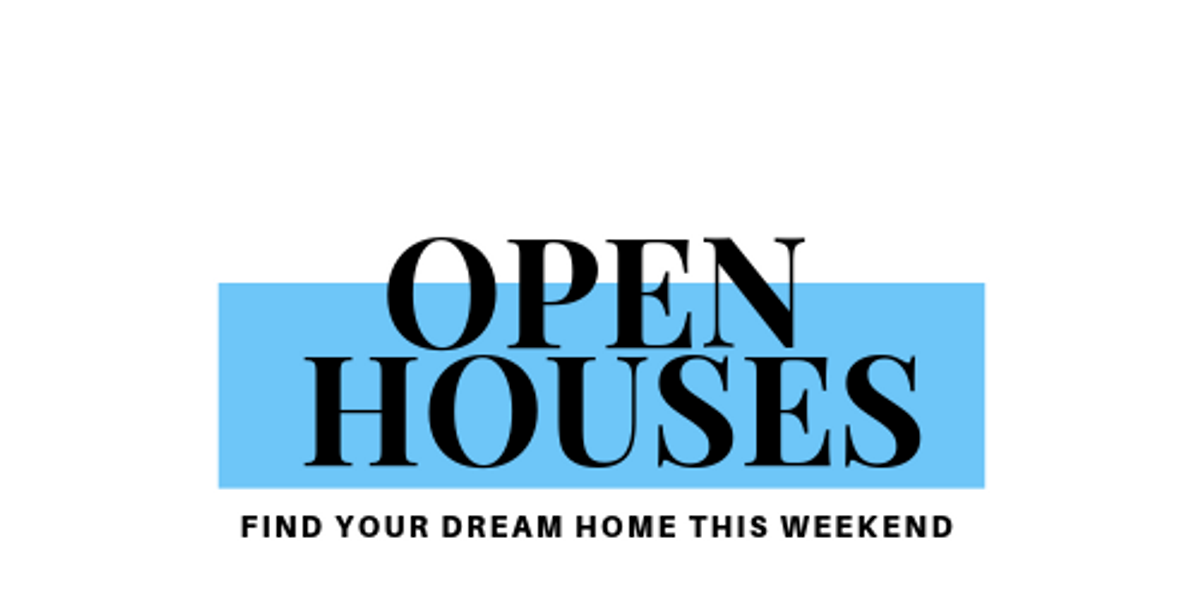 Don't forget: Sunday, March 10, 2019, at 2:00 a.m. EST clocks are turned forward one hour. I love more light in the evening for sure.

Planning ahead–Daylight Savings ends on November 3, 2019.
Just a quick reminder that I'm always humbled by and appreciative of your referrals. If you have a friend or family member that is in need of expert real estate representation, please send them my way. Be assured, I will do my best to exceed their expectations! Thanks for taking the time to read this issue of Around the Block. See you next week.

 
© Compass 2019 ¦ All Rights Reserved by Compass ¦ Made in NYC
Compass Pennsylvania, LLC is a licensed real estate broker and abides by Equal Housing
Opportunity laws. All material presented herein is intended for informational purposes only.
Information is compiled from sources deemed reliable but is subject to errors, omissions,
changes in price, condition, sale, or withdrawal without notice. No statement is made as to
the accuracy of any description. All measurements and square footages are approximate. This
is not intended to solicit property already listed. Nothing herein shall be construed as legal,
accounting or other professional advice outside the realm of real estate brokerage.