View in browser
Volume 18: Issue 16                                                                                                                                                  3/29/19                                                                                                                                                                                                                                              
PHILLY 2020 TAX ASSESSMENTS
PART TWO
Last week I discussed five takeaways regarding Philly's 2020 property tax assessments. This week, I want to discuss a few more key pieces of the process.
Most importantly, if your 2019 assessment is too high (either in value or when compared to your neighbors), and you missed the appeal process for 2019, you now get another shot to appeal for 2020.
The city has not set the appeal deadlines yet, but I will let you know when they do. There will be two appeal deadlines. The First Level Review deadline and the Final Appeal Deadline. As the name implies, the First Level Review is (supposed to be) a quicker, less formal process.  Suffice to say, it has not been quick. 
The next big question is what will your 2020 real estate property valuation be? You should have that answer soon. And I mean real soon. State law requires the city mails out any changes to assessments by March 31st. Yes, I mean in two days. You will only receive a notice if your valuation changes for 2020.
But why wait to receive snail mail from the city (assuming it ever arrives at all). On March 31st, the city says it will post every 2020 valuation on the OPA website. Here is where you can review your 2020 assessment whether it changed or not. Again, this is key if you are considering a 2020 appeal and your value did not change. BECAUSE YOU CAN APPEAL 2020 EVEN IF YOUR VALUATION DID NOT CHANGE FROM 2019. You are appealing the actual value and not the percentage change.
So if you want to jump online on Sunday (who knows what time) and check out your 2020 valuation, you can do so here. Philly.gov's Property site is actually really well done. I will discuss all of the resources available there in a future post.
The site only tells you your valuation. Not your tax. To determine that you need to multiply the assessment by the 1.3998% tax rate. And if your property is your primary residence, you will also need to factor in your $40,000 Homestead Exemption. This is what I will discuss in more detail next week. Once you have your valuation, it will make more sense.

I cannot wait to start reviewing the 2020 valuations this weekend. I have checked several times today (of course), and they are not up yet. So please review and contact me if you have any issues, need me to clarify something, or to look up for you.
And remember, I obviously love discussing Philly property taxes, so do not hesitate to reach out if you would like to discuss.

Finally, if you missed last week's tax talk, it is archived on my blog here. 
Are you familiar with eSports?

If not, you probably will be soon. And it is no joke. eSports, or professional gaming, is huge business. How big? Comcast owns the Philadelphia Fusion, an eSports team in the Overwatch Leaugue. And Comcast Spectacor is building the first arena in the Western Hemisphere specifically geared towards eSports. And it will not be the last. With a projected $50 million price tag, ground breaking will commence this summer. When complete,

Fusion Arena

will seat 3,500 and will be located next to Xfinity Live at the sports complex! Fusion arena will also host concerts and other events.
New Spots for Spring Retail Therapy


If you want to shop like a champion, you finally can right here in Philly. A

Champion Store

just dropped at 1507 Walnut St. Don't miss the super cool installation 

of Philly's skyline made completely out of yarn. Expect Flyers apparel and Vintage Sixers Jerseys as well as Penn and Temple branded sportswear.

 Ritual Shoppe just moved from NoLibs to Rittenhouse. it's a great go-to store for gifts (Jewelry/apothecary /home.) 2003 Walnut St. And new in Wash West – Body + Beauty Lab. They specialize in 

treatments you can get on your lunch break, like speedy HydraFacials.
Phils stuff–official and vintage

Now that it's officially baseball season, it's time to stock up on official swag.

I really like the variety of stuff at mlbshop.com (so easy and lots of free shipping deals).

And if you prefer vintage looking stuff like I do, check out Shibe Vintage Sports

online

or at their store at 137 S 13th in Midtown Village.
Join His Honor
On April 4, 2019 The Design Advocacy Group (DAG) hosts Mayor Jim Kenney and also Anne Fadullon, who serves as director of the Department of Planning and Development. Expect the two to openly discuss

  everything from neighborhood design to transportation and historic preservation. It's likely that they will also touch upon housing policy, bicycle lanes and street right-of-way issues, as well as the Rebuild Philadelphia project and the Mayor's Historic Preservation Task Force.


8:00 a.m. – 9:30 a.m. Center / Architecture + Design, 1218 Arch Street


Photo: DAG

Spotlight Property of the Week
2004 Delancey Street – Rittenhouse Square
 6 Beds | 5 Baths | 2 Half-Baths 

$4,500,000

Incredibly wide at 26' and with soaring 14' ceilings and 2-car GARAGE, this residence provides an unmatched combination of space, significant original character, and a premier address. Tasteful, custom finishes throughout, along with multiple large spaces, provides the perfect mix of flexible and formal; everyday living and entertaining. It's sophisticated elegance inherent to a true world-class neighborhood. Gracious outdoor space.
The following five properties are not yet listed on MLS – but they will be next week! 
That means as an ATB newsletter subscriber, you know about these opportunities before the general public.
109-11 Pine Street – Society Hill
4 Bed + Office, + Family Room, 3.5 Bath
Includes parking $1,800.000
2004 Delancey Street

This Week's Featured Property

6 Beds | 5 Baths | 2 Half-Baths

$4,500,000

405-407 S 42nd Street

UNDER CONTRACT

Multi-Unit Property
$2,325,000




921 Clinton Street

UNDER CONTRACT

3 Bed | 3.5 Bath
$1,590,000

612 W Upsal Street
NEW PRICE REDUCTION




1017 S 46th Street

OPEN HOUSE: SUN 

1:00 – 2:30 p.m.

4 Bed | 2.5 Bath

$755,000




1500 Chestnut Street, Unit 20K

UNDER CONTRACT

2 Bed | 2.5 Bath

$479,900




870 N Pennock Street, #B

OPEN HOUSE: SUN 12:00-1:00 p.m.

2 Bed | 1.5 Bath

$370,000

349 South 47th Street, #A210

JUST LISTED

1st OPEN HOUSE: SAT 

12:00-1:30 p.m.




4200 Pine Street, #501

OPEN HOUSE: SUN 

1:00 – 2:00 p.m.

1016 Spruce Street, #2F

OPEN HOUSE: SAT 

12:00. – 1:30 p.m.




1012 Spruce Street, Unit 2R

2401 Pennsylvania Avenue, #2A2

UNDER CONTRACT




2124 Christian Street,#B

UNDER CONTRACT

1324 Locust Street, #505

UNDER CONTRACT




1500 Chestnut Street, #18G
RENTAL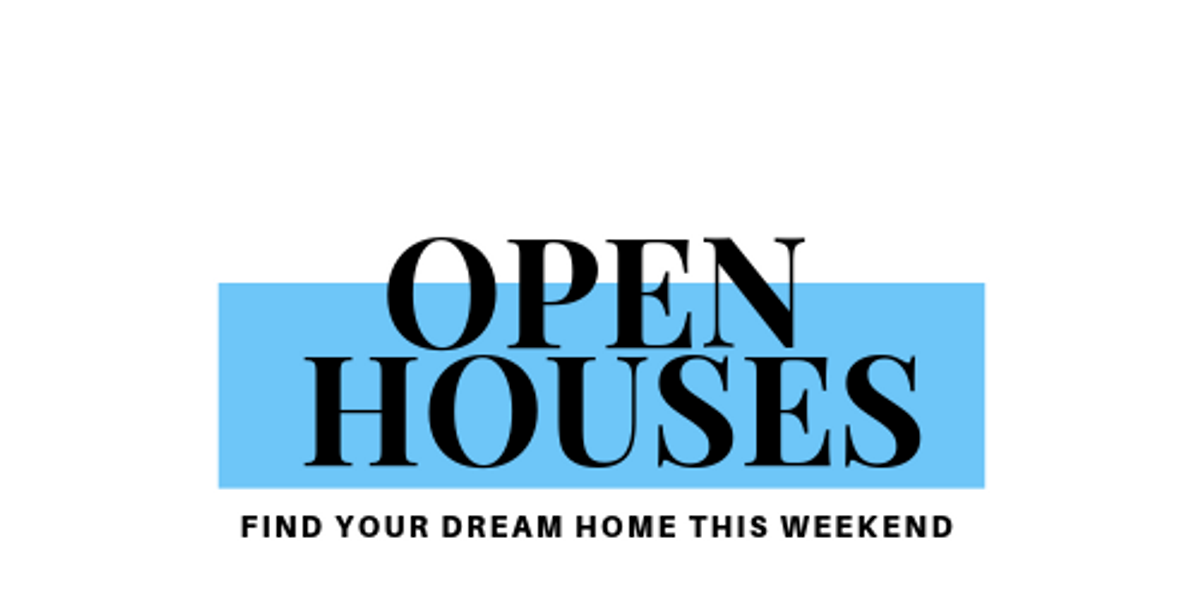 Saturday, 3/30/19





12:00 p.m. – 1:30 p.m.
Proud to be Part of the Compass Family!
I'm proud to share that The Wall Street Journal / Real Trends Inc. has named Compass the #1 independent real estate brokerage and the #3 overall brokerage by sales volume in the US! 
Compass is such an amazing place to work!!
Just a quick reminder that I'm always humbled by and appreciative of your referrals. If you have a friend or family member that is in need of expert real estate representation, please send them my way. Be assured, I will do my best to exceed their expectations! Thanks for taking the time to read this issue of Around the Block. 

Some images in this newsletter were sourced from Visit Philadelphia ®. 
© Compass 2019 ¦ All Rights Reserved by Compass ¦ Made in NYC
Compass Pennsylvania, LLC is a licensed real estate broker and abides by Equal Housing
Opportunity laws. All material presented herein is intended for informational purposes only.
Information is compiled from sources deemed reliable but is subject to errors, omissions,
changes in price, condition, sale, or withdrawal without notice. No statement is made as to
the accuracy of any description. All measurements and square footages are approximate. This
is not intended to solicit property already listed. Nothing herein shall be construed as legal,
accounting or other professional advice outside the realm of real estate brokerage.