Volume 18: Issue 15                                                                                                  3/22/19                                                                                                                                                                                                                                              
FIVE TAKEAWAYS REGARDING
PHILLY 2020 TAX ASSESSMENTS
We finally have some definitive information in the overly fluid world of The City of Philadelphia property tax assessments. This information can be found on the Office of Property Assessment's website. Some of the content is a year or so out of date, but what is current is the  "March 2019 Overview of Trending Methodology"  This Overview explains that the city will be using the Trending Methodology (TM) of valuing properties for 2020, provides an explanation of TM, and also highlights some practical information. However, many questions remain unanswered. 

Here are some of my initial thoughts and some advice:
First, and most importantly, many of you decided not to appeal your 2019 property tax assessment or missed the deadlines and then were remorseful. Great news for you! Mulligan. 
You get a chance to appeal this year.
If you want to appeal, ideally hit the First Level Review Deadline. If not, do not miss the October final appeal deadline. If you are not sure whether it makes sense to appeal,
contact me
and we can discuss the pluses and minuses.
Second, I am still evaluating this report, but it seems as though the main difference between mass appraisal valuation (what the city did so poorly in recent years) and TM, is that TM looks at much fewer factors. It divides our city into large geographic zones (of totally dissimilar neighborhoods and areas) and looks at the most property- basic characteristics available. In other words, look for more uniformity but less accuracy based on nuance and exact specific property characteristics.
Still with me? Good! Third, TM is meant as a short-term evaluation tool, used over a few years to allow an assessment office time to get its sh*t  together. Specifically, the report states "
OPA will be implementing a computer-assisted mass appraisal
(CAMA) system while also enhancing the quality of its data and building staff capacity. Once these changes are completed, OPA will resume mass appraisal valuations.
Fourth, the 2020 assessments will be out by March 31, 2019. If your valuation changes, OPA will send you a notice in the mail.
Fifth, so much more here to discuss. Next week I will cover what happens with the ridiculed 2019 assessments, a little more about how TM works with some examples and information on 2020 appeals process.
If you'd like to read the entire report which includes how trending adjustments are applied to sample properties, I've uploaded it 
here
on my blog.  And please contact me with any questions or to discuss further. In my book, Philly tax policy is up there with Philly sports, neighborhoods, and restaurants. Suffice it to say, it's one of my favorite topics to discuss.
Branch Out This Spring

With a goal of becoming "The City of Arborly Love,"

Tree Philly

 commenced in

response to the Office of Sustainability's 'Greenworks Plan'. The program also helps local residents access the resources necessary to plant and care for greenery ongoing. The best part? 

Each spring and fall, TreePhilly works with community groups across Philadelphia to distribute

free yard trees through their Giveaway Program. Learn how to get yours here.
Septa's Got your Bach

If you hear Johann Sebastian Bach in the subways from now through Sunday 3/24, you're not imagining things! Talented local musicians are celebrating Bach's birthday (3/31) by playing his music for all. This awesome and creative public movement is happening all over the country! Get your classical fix during "Bach in the Subways" held at various times and places at select Septa, Patco and Amtrak stations. Visit this link for details. #pubicart #bachinthesubways
To Flea or not to Flea?

We say definitely flea!

Get your $5 ticket for the Liberty Flea Shopping Event here. This one's at Bok (1901 S 9th St) Saturday, March 23rd (one day only). Explore rare finds from an eclectic mix of merchants from 10:00 a.m. – 5:00 p.m. Don't miss vintage frames and glassware from Evening Star Gallery and awesome industrial accents from Retrograde (pictured). More info here.
Taking Care of Business

Mt Airy is one of the hottest neighborhoods right now. It's bustling with entrepreneurs, artists, innovators, and smart trailblazers. Come meet them and find out more at the 2019

Go Mt. Airy Business Expo

on Saturday from 9:00 a.m. – 3:00 p.m. (7500 Germantown Ave). This free, annual event is a magnet for businesses and organizations from across Northwest Philadelphia.

Learn more and register.
Spotlight Property of the Week
1016 Spruce, #2F –
Wash West
Open House: SATURDAY 12:00 p.m. – 1:00 p.m.
1 Bed | 1 Bath + Den/Office

$290,000
Light-filled 1 bedroom plus den/office residence in the desirable Strickland Row Condominium. Spectacular character and volume. 12.5′ ceilings and just refinished original hardwood throughout. Huge open living and dining. Wood burning fireplace with original marble mantle. Ceiling fan. Beautiful original moldings and details. Granite and stainless steel kitchen. Really big bedroom with closet and included wardrobe (and storage above the closet).  Bosch Washer and dryer in unit.  Huge shared roof deck with heated pool and great city views. Within blocks of Whole Foods, ACME, Center City's best restaurants, shopping and coffee shops. Not to mention all the hospitals and universities are close – walk, bike, or take public transit.
The following properties are not yet listed on MLS – but they will be next week! 
That means as an ATB newsletter subscriber, you know about these opportunities before the general public.
This Week's Featured Listings:
2004 Delancey Street

JUST LISTED

6 Bed | 5 Bath | 2 Half Bath

$4,500,000

Multi-Unit Property

$2,325,000

921 Clinton Street

UNDER CONTRACT

3 Bed | 3.5 Bath
$1,590,000

720-22 Chestnut Street, #F

3 Bed | 2 Bath
$1,035,000

6 Bed | 2.5 Bath

$925,000

4611 Osage Avenue

OPEN HOUSE: SUN 11:30-1:00 p.m.

6 Bed | 3.5 Bath

$775,000

Rittenhouse Square

3 Bed | 2 Bath

915 Clinton Street, #101

UNDER CONTRACT

1 Bed | 1.5 Bath
$490,000

1500 Chestnut Street, #20K

2 Bed | 2.5 Bath

$479,900

519 N 20th Street

UNDER CONTRACT

3 Bed | 1.5 Bath
$435,000

2124 Tryon Street

UNDER CONTRACT

870 North Pennock Street, #B

OPEN HOUSE: SUN 12:00-1:00p.m.

2 Bed | 1.5 Bath

$370,000

4200 Pine Street, #501

OPEN HOUSE: SUN 12:00-1:00 p.m.

1016 Spruce Street, #2F

OPEN HOUSE: SAT 12:00-1:00 p.m.

1012 Spruce Street, #2R

OPEN HOUSE: SAT 12:00-1:00 p.m.

2124 Christian Street, #B

1324 Locust Street, #505

UNDER CONTRACT

1500 Chestnut Street, #18G
RENTAL

Get Instant Market Insights for
Your Specific Area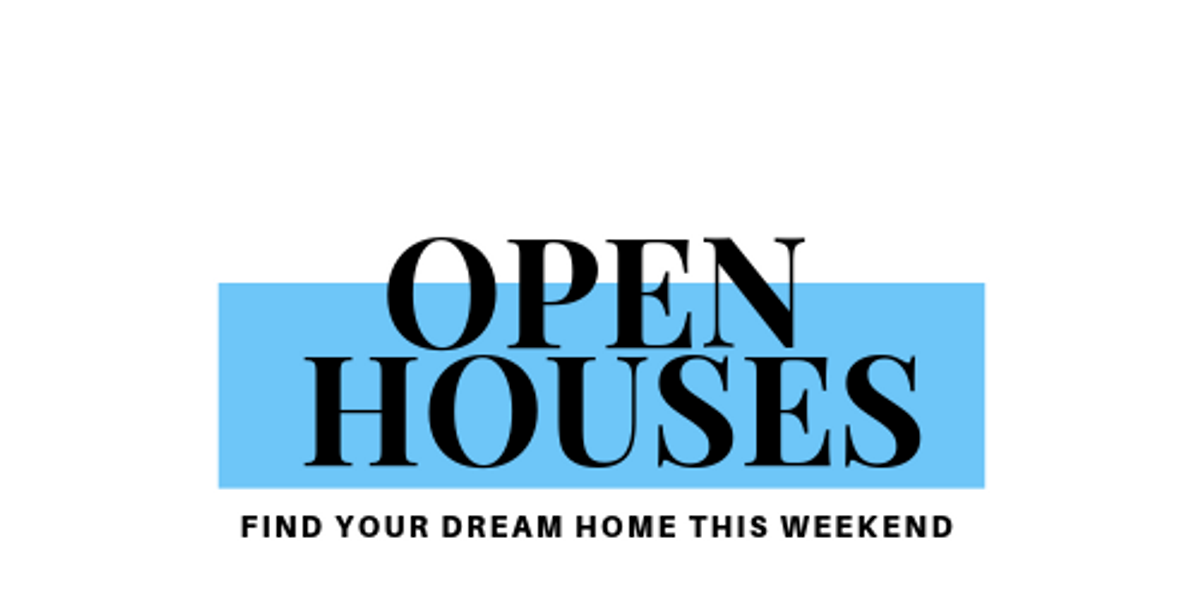 | | |
| --- | --- |
| | I am proud to support The Waldorf School of Philadelphia as a sponsor of their annual Spring Benefit "The Night Circus." This beloved, award-winning school is "a vibrant learning community where education, based on a deep understanding of the developing child, integrates the intellectual with the artistic, the practical with the beautiful — fostering the ability to engage fully in the world." |
Just a quick reminder that I'm always humbled by and appreciative of your referrals. If you have a friend or family member that is in need of expert real estate representation, please send them my way. Be assured, I will do my best to exceed their expectations! Thanks for taking the time to read this issue of Around the Block. 

Some images in this newsletter were sourced from Visit Philadelphia ®.
© Compass 2019 ¦ All Rights Reserved by Compass ¦ Made in NYC
Compass Pennsylvania, LLC is a licensed real estate broker and abides by Equal Housing
Opportunity laws. All material presented herein is intended for informational purposes only.
Information is compiled from sources deemed reliable but is subject to errors, omissions,
changes in price, condition, sale, or withdrawal without notice. No statement is made as to
the accuracy of any description. All measurements and square footages are approximate. This
is not intended to solicit property already listed. Nothing herein shall be construed as legal,
accounting or other professional advice outside the realm of real estate brokerage.