View in browser
Volume 18: Issue 11                                                                                                                                                            2/22/19
Architectural Kahncepts:
Remembering a Legend 
Every now and then a house speaks to me and lately, I've had a few conversations with 921 Clinton. It's the former home of the renowned, quintessential Philadelphia social figure and architect
Louis Kahn
. This south-facing mid-19th century home offers spectacular original (19th century) character as well as some original Kahn mid-20th century nuggets–really cool. Not to mention the spectacular light and the location on one of Philly's iconic blocks.
"Kahn (February 20th 1901 – March 17th 1974) was one of the United States' greatest 20th-century architects, known for combining Modernism with the weight and dignity of ancient monuments. Though he did not arrive at his distinctive style until his early 50s, and despite his death at the age of just 73, in a span of just two decades Kahn came to be considered by many as part of the pantheon of modernist architects which included Le Corbusier and Mies van der Rohe." ArchDaily, Spotlight: Louis Kahn.

Kahn's family fled from
Estonia
 to Philadelphia when he was very young, and he remained a lifelong Philadelphian. Kahn is perhaps best known for FDR Four Freedoms Park in NYC, which website states that "[h]
is seminal works helped define Modernism: the Yale University Art Gallery, and the Yale Center for British Arts in New Haven, Connecticut, the Salk Institute in La Jolla, California, the Capital City in Bangladesh, the Kimbell Art Museum in Fort Worth, Texas, and the library at Philips Exeter Academy in New Hampshire. All display his masterful use of bold geometric forms, the skillful manipulation of natural light, and the artistic control of architectural expression to create a richly layered spatial experience.
"
Curbed Philly has in-depth coverage of some of Kahn's Philly area works, both existing and demolished. And on a related note, some of you may remember that just over a year ago I listed and sold the Anne Tyng house in Fitler Square. 

When I walk through 921 Clinton, I often try to see what Louis Kahn saw when he decided to purchase the home, when he added his touches, and in his day-to-day life there. I'm sure he admired the spectacular light as well as the calming effect of original 19th-century materials. It was just pretty cool to channel Kahn, if even for a few contemplative moments. 921 Clinton has great energy, intriguing history, and plenty of architectural surprises throughout, which is why it's our Spotlight Property of the Week. Photo Credit: Portrait Copyright – Vitra Design Museum
Whispering Walls–quick family fun spot
Right by Memorial Hall (aka the Please Touch Museum), you'll find the massive Smith Memorial Arch – a tribute to Pennsylvania's Civil War military heroes. A dozen artists worked on the piece, and it took 15 years to finish. The coolest part of the structure are the two stone benches at the base of the arch. Known to Philly natives as the whispering walls, sit at one end of a bench and turn and whisper very softly into the wall. Another person sitting at the far opposite end can clearly hear what you whisper, like you are right at their ear. Kids and grown-ups love it.

Supporting Center City Schools


I'm proud to be a Gold Sponsor of the upcoming J.R. Masterman Spring into Auction. 

All proceeds directly benefit Masterman students. Last year, monies raised helped support technology, after-school, and extracurricular programs. An investment in our schools is an investment in Philadelphia. Ticket purchase portal and sponsorship opportunities can be found here.
2810 in 2018

Last year 2,810 new housing units were completed in Greater Center City —

the largest number since 2002,

according to a report released Tuesday by the Center City District. The vast majorty of this growth were rental units. Much more detail from Philly.com

here.
Spotlight Property of the Week
921 Clinton Street
Wash West
3 Bed | Den | Office| 3.5 Bath | 2-Car Parking
$1,590,000
Historic, Renovated home on one of Philadelphia's most special blocks. The former home of the renowned, quintessential Philadelphia architect Louis Kahn (see above feature story), this south-facing mid-19th century home offers spectacular original character, light, and location. Not only a grand, quiet, tree-lined block with historic homes; also a 98 WalkScore and 100 TransitScore. Walk to tons of restaurants and coffee shops, Whole Foods, ACME, Seger dog park, Midtown Village, Washington Square, Rittenhouse Square, public transportation, and just everything that Center City has to offer. If you, like Louis Kahn, have a superb eye for homes, then 921 Clinton Street is for you. McCall School Catchment.

The following properties are not yet listed on MLS – but they will be next week! 
This means as an ATB newsletter subscriber, you get an edge.
519 N 20th Street
FIRST OPEN HOUSE:
SUN 1:30 – 3:00 p.m.

3 Bed | 1.5 Bath

$400,000

Fabulously located home with parking and great patio. Hardwood floors, big, dry, open basement–perfect for finishing. Walk to museums, Whole Foods, parks and more. 

Note: This property will not be officially listed until Sat. at 4:00 p.m.

6 Bed | 2.5 Bath

$925,000

Situated on a picturesque street this stunning residence (c. 1904) blends upgraded modern living with original details most commonly recognized in the Arts & Crafts movement of the early 20th century. Amazing entertaining spaces, 3-car driveway parking, gym and multiple private outdoor spaces






3 Bed | 3.5 Bath

$1,590,000




720-22 Chestnut Street, Unit F

1017 S 46th Street

FIRST OPEN HOUSE




915 Clinton Street, Unit 101

1 Bed | 1.5 Bath

$490,000




1500 Chestnut Street, Unit 20K

2124 Tryon Street

OPEN HOUSE: SAT 12:00 – 1:00 p.m.




4200 Pine Street, Unit 403

UNDER CONTRACT

1012 Spruce Street, Unit 2R




2401 Pennsylvania Avenue

OPEN HOUSE: SAT 1:30 – 2:30 p.m.

1324 Locust Street, Unit 505




3918 Warren Street:
RENTAL

https://apple.co/2BrX74H

Create Collections.

Share top picks with others.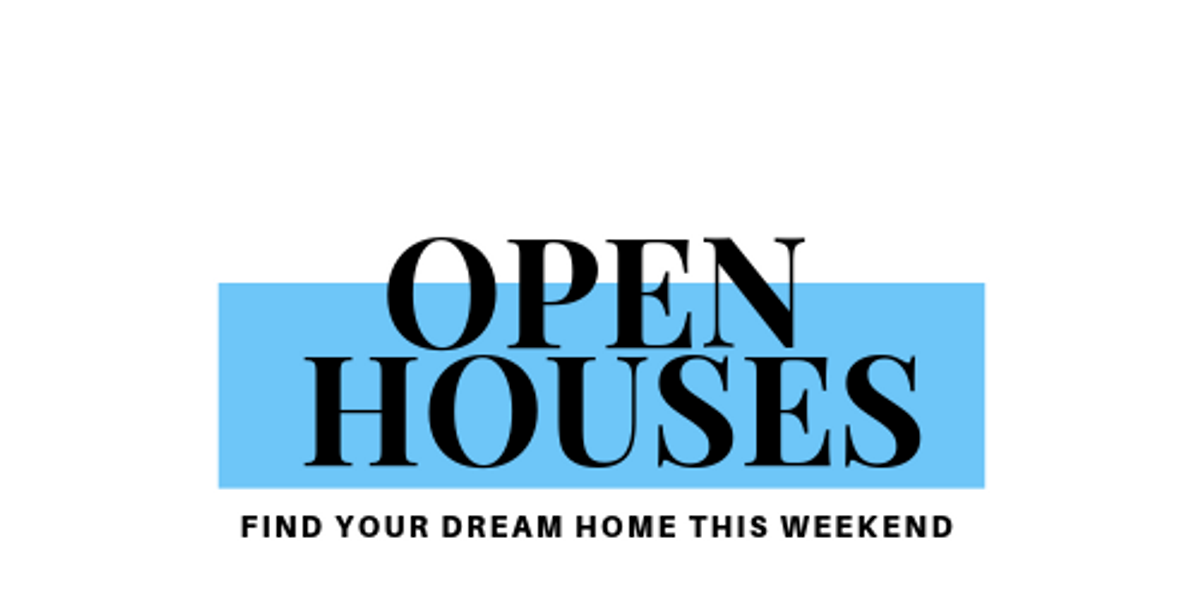 Saturday, 2/24/19



12:00 p.m.- 1:00 p.m.
Sunday, 2/24/19


1:00 p.m. – 2:30 p.m.


519 N 20th Street
Note: This property will be officially listed on Saturday
Just a quick reminder that I'm always humbled by and appreciative of your referrals. If you have a friend or family member that is in need of expert real estate representation, please send them my way. Be assured, I will do my best to exceed their expectations! Thanks for taking the time to read this issue of Around the Block. See you next week.

 
© Compass 2019 ¦ All Rights Reserved by Compass ¦ Made in NYC
Compass Pennsylvania, LLC is a licensed real estate broker and abides by Equal Housing
Opportunity laws. All material presented herein is intended for informational purposes only.
Information is compiled from sources deemed reliable but is subject to errors, omissions,
changes in price, condition, sale, or withdrawal without notice. No statement is made as to
the accuracy of any description. All measurements and square footages are approximate. This
is not intended to solicit property already listed. Nothing herein shall be construed as legal,
accounting or other professional advice outside the realm of real estate brokerage.