Philly tax complexities, our new and current listings, and Philly happenings. If you'd like to discuss real estate or anything in this newsletter please send me an email: [email protected]. This edition of Around the Block was originally published on Saturday, 7/16/22.
Relevant Commentary, all information Philly (real estate and otherwise), Open Houses, Listings, Happenings, and More — by Jeff "City" Block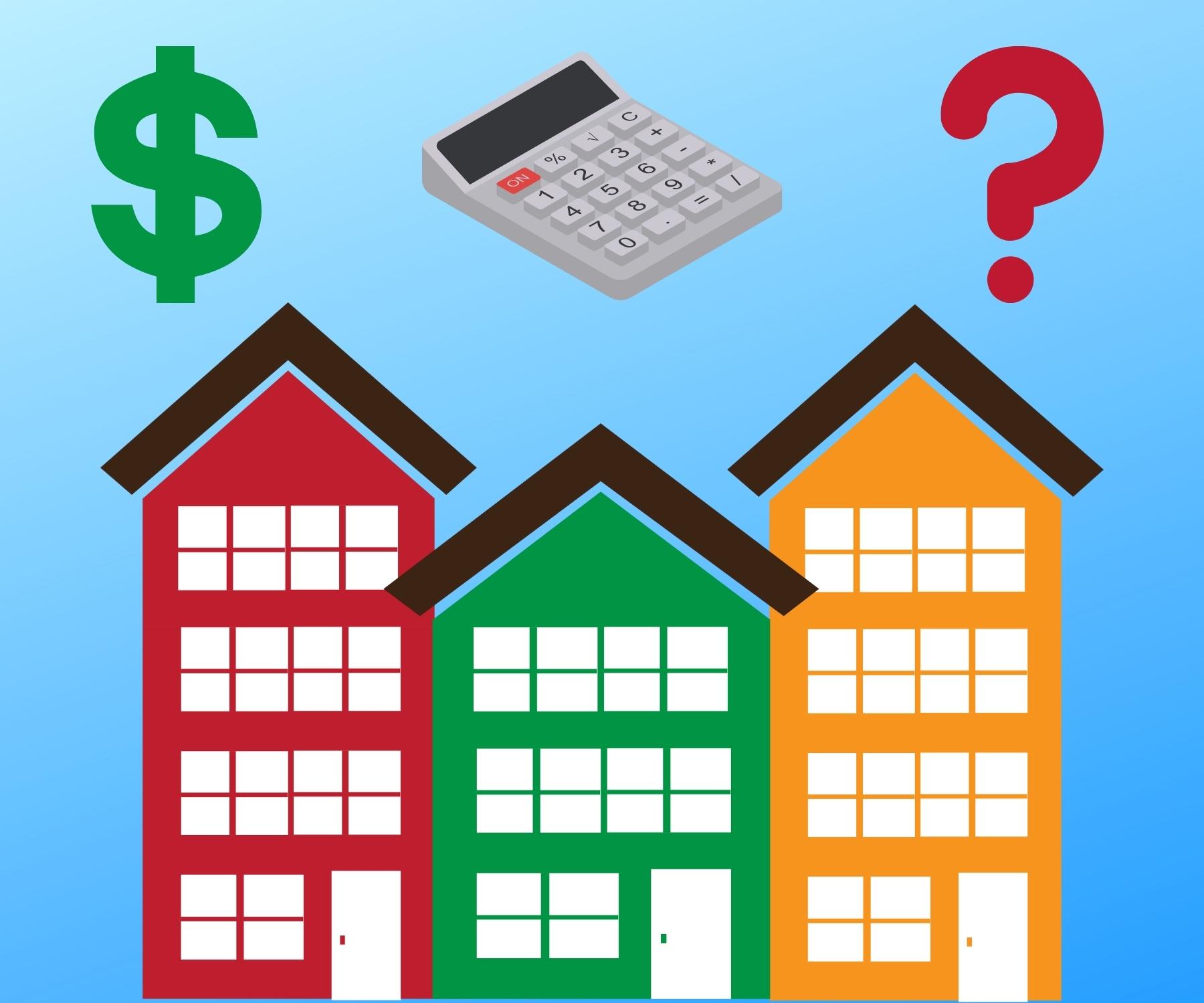 I am very knowledgeable in Philly property taxes and how they work.
And I hope that my periodic discussions of the City's assessment process (highly inaccurate assessments bordering on arbitrary), tax rate (1.3998% of assessed value), 10-Year Tax Abatement (still amazing, even if you have the new graduated 55% program), Homestead Exemption (saves residential homeowner $630/year, and going up to $1,120 in savings for 2023), and LOOP (Longtime Owner Occupant Program to protect longtime residents from getting taxed out of their home) help keep my clients in the know.
At the very least, I know my pieces have resulted in some clients saving significant money. Either by realizing they did not have the Homestead, in which case I directed them to go online, take 5-10 minutes to complete the city's application, and save hundreds of dollars, or by asking for advice on property tax appeals.
Philly property tax information is confusing, and the city will often provide little if any information. And if it can be confusing for ATB readers imagine how confusing it is for someone who does not read the ATB and has fewer resources in general. Today I read a fascinating article in the Inquirer regarding many Philadelphians not understanding whether they should choose to stay with LOOP for 2023 or switch over to the Homestead Exemption (remember from this previous ATB that you can only choose one Philly tax exemption at a time). And that is assuming that these Philly homeowners even know that these programs exist in the first place.
Talk about complex. As this article points out, whether to choose LOOP or the Homestead may not even be a clear-cut decision for a tax expert. Here is the analysis in brief: Assuming a typical Philly resident even knew about both LOOP and the Homestead and could determine if they were eligible for both, they would then need to determine which would save them more money in a given year. Straightforward math if you know the formulas. Not every adult can work mathematical formulas and not everyone knows them. For example, the 2023 Homestead Exemption is $80,000 x .013998 = $1,119.84.
So, let's say the 2023 Homestead saves you $100 more than the 2023 LOOP. Seems straightforward you would go with the Homestead, right? Not necessarily. Because while you can opt-in and out of Homestead each year at your discretion, once you are out of LOOP, you may not be able to get back in. Because part of LOOP eligibility is how much your assessment increases year over year. So, a large 2023 assessment increase may make you LOOP eligible, but more moderate increases in future years may preclude you from reentering the program. So, a $100 savings in 2023 may end up costing you more for years to come. This is a calculation that is simply not straightforward. And the city does not help at all. To make it even more confusing, the amount of LOOP benefits could go down based on the number of total homeowners who use the program. So, it is impossible to say what future benefits may be.
The bottom line is that Philadelphia homeowners are collectively leaving hundreds of thousands of dollars on the table, and the formula for the average homeowner to determine how to receive the highest benefit is overly complex. A very interesting piece in the Inquirer for sure (if you are a property tax and urban policy wonk like me).
And if you are not a real estate wonk but you want an experienced, hardworking, enthusiastic Realtor who is, then please contact me any time and refer me to your family and friends.
Thank you and have a great weekend.
706 S Bancroft Street
Brand New Listing
3 BD | 2.5 BA | 1,650 SF | Open Layout | Rear Patio | Roof Patio | Awesome Location | $650,000
High-end sustainability on lovely, quiet block.
This 3 bedroom, 2.5 bath home offers both a secluded, shady rear patio and a bright, sunny roof patio with stunning skyline views and a green roof.
Enjoy the open layout, beautiful reclaimed brick façade, abundant natural light, hard Bamboo floors, and Bosch ENERGY STAR appliances. Sizeable 2nd floor primary suite. Exterior, secure bike storage (or trash cans/stroller).
Awesome location-lovely and quiet block; just a short walk to superb restaurants, gastro pubs, and coffee shops. Easy walk to Rittenhouse Square. One of the city's most convenient locations–99 WalkScore. 100 TransitScore. Convenient Parking options available!
NOTES– Designed by Best of Philly Green Architects Re:Vision. Seller converted 3rd bedroom into a large, custom, walk-in custom and dressing area. Seller can leave as-is or remove, repaint, and turn back into a 3rd bedroom at buyer's option.
Enjoy delicious cannoli, pastries, ice cream, and coffee at the newly opened Nonna & Pop's in South Philly. This new cafe was created by the legendary Termini Brothers Bakery and is located across the street from its original location. (Open Tuesdays through Sundays.)

If you like sweet treats then you need to try the new French Toast Bites Gelato flavor created by Black-owned businesses Lokal Artisan Foods and Cloud Cups. This  delicious mash-up is available in chocolate and strawberry varieties at the following locations:
Mount Airy

New Construction

3 Bed | 2.5 Bath

$1,100,000

3 Bed | 3 Bath

$1,029,000 

1734 Addison Street

NEW LISTING

3 Bed | 2.5 Bath

$695,000

706 S Bancroft Street

BRAND NEW LISTING

3 Bed | 2.5 Bath

$650,000

2 Bed | 1.5 Bath

$595,000

1205 S 46th Street

BRAND NEW LISTING

University City

5 Bed | 1.5 Bath

$499,000

4928 Pine Street

NEW PRICE

63 W Seymour Street

BRAND NEW LISTING

University City
As always, please know that I'm humbled by and appreciative of your introductions and referrals. If you have a friend, colleague, or family member that is in need of Expert Real Estate Representation, please have them contact me.

Be assured, I will do my best to exceed their expectations! Thanks for taking the time to read this issue of Around the Block.
Some imagery in this e-newsletter was sourced via UWISHUNU, gilsonsnow, lokalartisanfoods, and Canva.

marketingcenter-greaterphiladelphia-philadelphia