Philly taxes, our new and current listings, and Philly happenings. If you'd like to discuss real estate or anything in this newsletter please send me an email: [email protected]. This edition of Around the Block was originally published on Friday, 5/6/22.
Relevant Commentary, all information Philly (real estate and otherwise), Open Houses, Listings, Happenings, and More — by Jeff "City" Block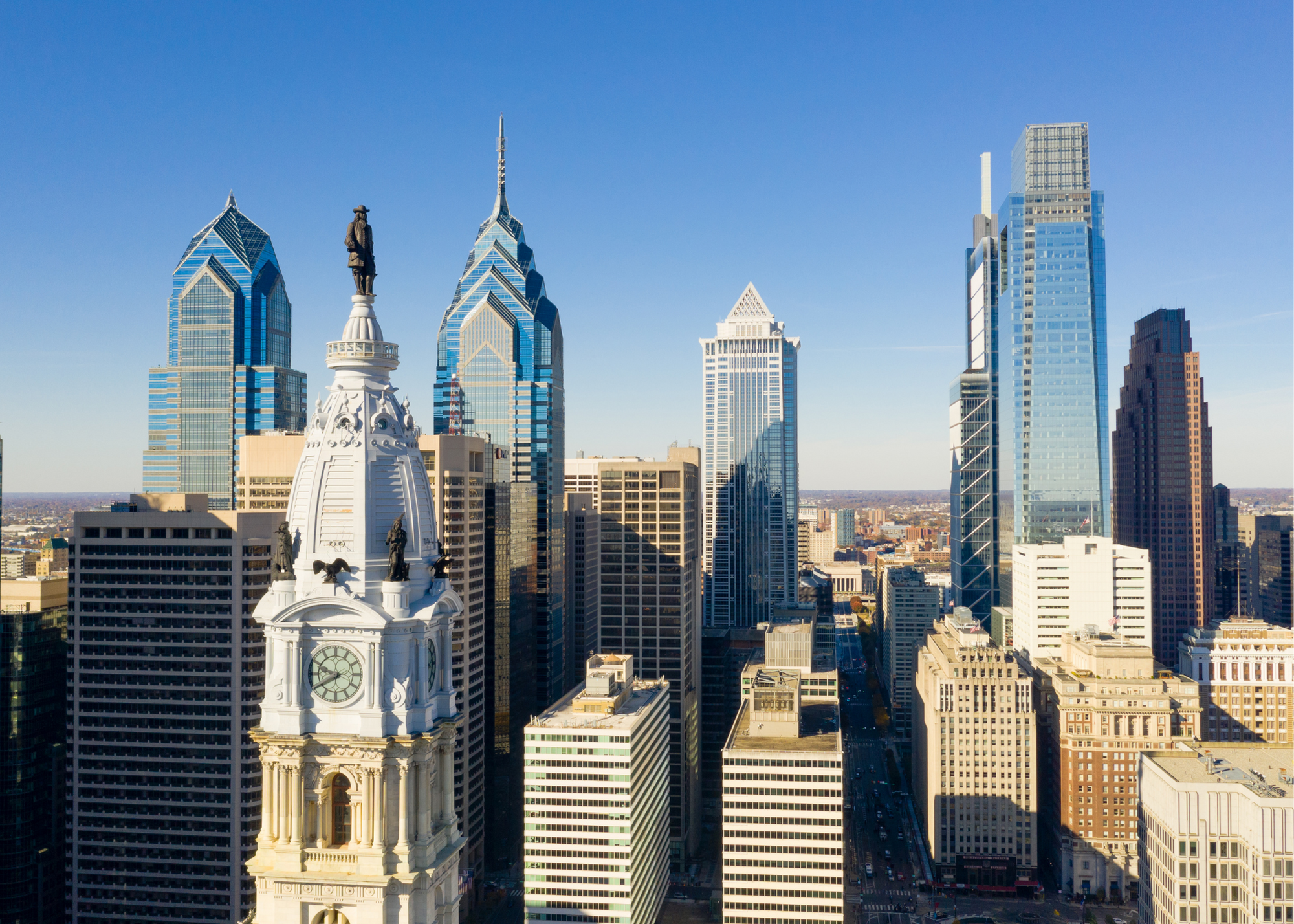 Philly Tax Assessments Going Up
In my real estate practice, I have always prided myself on my knowledge of the technical side of the business, such as contracts, negotiating, rules and regulations, and Philly real estate taxes. This is due to a combination of things—I am a former practicing corporate attorney, I have handled over 1,000 real estate transactions, and I love all this wonky stuff and have a natural affinity for it.
For many long-time readers of my newsletter, you may remember that I wrote extensively on Philly taxes around eight years ago when the city switched its property assessments to the Actual Value Initiative. AVI meant that Philly assessments would be based on the "Actual Value" of the properties rather than the convoluted formula that the city used prior to 2014.
Under AVI, theoretically, a Philadelphia property's tax assessment should be at or around the amount of its fair market value, which (again theoretically) should be similar to a recent sale price of that property, if applicable. I say theoretically (twice) because anyone who is familiar with Philly real estate assessments knows that while they are supposed to be based on "actual value," there is a significant level of arbitrariness as well.
Nevertheless, since "actual value" is the goal, it is no surprise that in this market, Philly assessments are going up. The city placed a hiatus on reassessing properties during the pandemic, but now they are back at it. As I have discussed numerous times, Philly home prices have increased during the pandemic, so tax assessments will be going up too. This means higher taxes for Philadelphians unless the Mayor and City Council come up with a plan to mitigate the increase. This will include some serious budget negotiations, and
Mayor Kenney has just put forth the first proposal to deal with this tax increase
.
Kenney's proposal calls for the following:
Leaving the tax rate the same.

Reducing the wage tax for city residents from 3.84% to 3.7%. And for non-residents from 3.45% to 3.44%.

Increasing the Homestead Exemption from $45,000 to $65,000. This would increase the tax exemption for every Philadelphia homeowner from its current $630 to $910. A $280 savings.

Increasing Funds to the LOOP program, which provides property tax relief for long-time residents harmed by increasing values and property taxes.
These are some significant changes, and it will be interesting (to say the least) to see how much our assessments go up. I will continue to delve into Philly taxes over the coming weeks, and discuss the meaning of some of these potential changes as well as briefly discuss my thoughts on smart municipal tax policy. Keep in mind that while this Mayoral proposal is an initial foray into the next city budget, it is a virtual certainty that these policy changes will be heavily negotiated by City Council and materially change from what the mayor is proposing.
We shall see and I look forward to covering this issue in future ATBs as it progresses.
Finally, back in 2014 when I discussed the details of the Actual Value Initiative, my newsletter wasn't even called Around the Block. It was then named the City Block Local. Which name do you like better?
105 S 12th Street #304-305

*Represented Buyer and Seller

3 Bed | 3 Bath

$1,207,500 

3 Bed | 3.5 Bath

$762,500 

3 Bed | 2.5 Bath

$680,000

4 Bed | 3.5 Bath

$657,500 

1 Bed | 1.5 Bath

$570,000 
Here is a list of the 10 other properties the City Block Team sold in April:
158 Kennedy Drive

1352 South Street #313
1913 Waverly Street
Brand New Listing
2 BD | 2.5 BA | 1,200 SF | Brilliant Upgrades | Spectacular Character | Lovely Rear Patio | $475,000
A one-time, perfect opportunity–a historic home that has been meticulously restored, with brilliant upgrades, where all you need to do is all the fun stuff—the kitchen, the ½ bath, and some final finishes.
What has been done in this 2 bedroom, 2.5 bath south-facing home with lovely rear patio on a special, most neighborly tree-lined Rittenhouse Square block?
All radiators removed (they take up tons of room) and replaced with a coveted hot water under-floor radiant system. The most comfortable heat possible.
The home is fully ready for you to drop in a new high velocity AC system as well.
Random width pumpkin pine floors with actual rope to fill the gaps instead of wood putty.
Central vac system throughout so you don't need to lug a vacuum on the stairs or store it.
Tankless hot water.
Wired for whole-house audio (with separate zones on each floor) and slotted for a pair of built-in speakers on each floor.
Fully rewired electric (200 amp and whole house surge protector).
Lowering of the kitchen floor for increased ceiling height (and the kitchen comes with a Sub-Zero refrigerator, just waiting to take its place in your future bespoke kitchen).
Both full baths have gorgeous Italian marble, and the primary bath is highly upgraded.
The ½ bath is plumbed and awaits your finishes.
Excellent closet space. This home has spectacular bones, character, and restored finishes, and awaits your custom kitchen and final touches. Plus, spectacular southern light, lovely outdoor space, and one of Philly's premier blocks and neighborhoods!
NOTE–The home is being delivered in its current state of completion. It is not being finished by Seller. Seller is selling this property in as-is, where is condition, and with all faults. Property is not a completed home, so a conventional mortgage will not be feasible.
403 S 42nd Street

NEW LISTING

Mount Airy

New Construction

3 Bed | 2.5 Bath

$725,000

6 Bed | 2.5 Bath

$629,000 

216 S Melville Street

NEW PRICE

4 Bed | 2.5 Bath

$600,000

4928 Pine Street

BRAND NEW LISTING

1913 Waverly Street

BRAND NEW LISTING

2 Bed | 2.5 Bath

$475,000 

2023 Moore Street

NEW LISTING

3 Bed | 2.5 Bath

$365,000

2031 Martha Street

BRAND NEW LISTING

2 Bed | 1.5 Bath

$335,000

1410-12 S 48th Street

BRAND NEW LISTING
As always, please know that I'm humbled by and appreciative of your introductions and referrals. If you have a friend, colleague, or family member that is in need of Expert Real Estate Representation, please have them contact me.

Be assured, I will do my best to exceed their expectations! Thanks for taking the time to read this issue of Around the Block.
Some imagery in this e-newsletter was sourced via UWISHUNU and Canva.

marketingcenter-greaterphiladelphia-philadelphia