In this issue, Jeff talks about Compass Coming Soon listings as well as love for the Philadelphia 76ers. Please note that these Open Houses and events have already passed.

Volume 18: Issue 22                                                                                                                                                                 5/3/19                                         
What's Hot and Coming Soon?
If you guessed summer, you're right, but around the office here at Compass Philly headquarters, the phrase 'coming soon' conjures up different connotations. It's what happens when we 'drop a prop' so to speak.

Pre-marketing is one of the most effective communications that I can do to help sell your home. The idea of underscoring pent-up anticipation is nothing new –
from Hollywood releasing blockbuster trailers, manufacturers wooing thousands of people to get excited about a revolutionary car with a
 lead time of two years, and top fashion brands previewing a
collection on the catwalk . . .
See you next week and GO SIXERS! ?
Science Carnival on the Parkway 5/4/19

Happening all day on the Parkway – it's the culmination event of the Phila. Science Festival. Expect a family-friendly Science Superhero Show, a performance by BalletX and find out what happens when liquid nitrogen heats up in a trashcan. Grab some tasty snacks from awesome food trucks including Nick's Roast Beef, Lil' Pop Shop and Deke's. Festivities and events are free. More information, map and vids here.
The South Street Spring Festival 5/4/19


It spans over 12 city blocks and it's the perfect thing to hit right after the Science Carnival on the Parkway (if you are looking for an exhausting dual-festival day, that is.) Expect amazing music, food, drinks, make & take crafts for kids, and other really cool vendors between 2nd and 8th. Pro Tip: Leave time for the Brauhaus Schmitz Maifest Soiree (7th/South Sts). It's the perfect place to take awesome snaps for Instagram – maybe friends will think you went to Germany! More info here.
Chinese Lantern Festival


Through 6/30/19



It happens nightly from 6:00 p.m. to 11:00 p.m. You may have seen the spectacular, colorful lights at 6th and Race Sts last year – now this fun, interactive exhibit is back. Tickets are $20 and under and can be purchased online. I really like taking the kids to show them the creative artistry from another culture. We also like to hit the mini golf at Franklin Square too. SquareBurger is amazing. My kids love the signature 'Cake Shake' which is made with TastyKake Butterscotch Krimpets®. Do you dare hit three festivals in one day? That would be "hilarious."
Semama Mexican
Through 5/5/19

On Sunday, kids can make magical "Alebrijes" creatures at the Barnes Foundation – part of PECO's "Free First Sunday." Also, at Teatro Esperanza, listen to Mexican classical composers with influences ranging from Aztec roots to today's modern melodies

. For more information, visit this

link

. 

Tantos festivales!
Spotlight Property of the Week
2024 Spruce Street, #6
BRAND NEW LISTING – RITTENHOUSE SQUARE
OPEN HOUSES: SAT 12:00 – 1:30 p.m. & SUN 12:30 – 1:30 p.m.
1 Bed | 1 Bath
$499,000
Oversized, one of a kind condo just steps from Rittenhouse Square. Fantastic open layout, high ceilings, hardwood floors throughout, custom deck, great closet space and Center City views from your living room. Deluxe kitchen. Private deck is an oasis looking out on beautiful historic homes from one level and skyline on the other. Huge spaces. Historic, boutique and well-maintained condo building with low monthly fees. Amazing Rittenhouse location.

The following properties are not yet listed on the MLS – but they will be in the weeks ahead! 
That means as an ATB newsletter subscriber, you know about these opportunities before the general public.
2004 Delancey Street

2-Car Parking

6 Bed | 6 Bath
$4,500,000

109-11 Pine Street
Garage Parking

4 Bed | 3.5 Bath

$1,800,000

9-units/8-car Parking
$1,650,000

921 Clinton Street
UNDER CONTRACT

3 Bed | 3.5 Bath
$1,590,000

276 S 23rd Street

OPEN HOUSE: SUN 12:00 – 1:30 p.m

Fitler Square with Parking

4 Bed | 3 Bath
$1,075,000

6 Bed | 2.5 Bath | Parking
$885,000

4611 Osage Avenue

UNDER CONTRACT

6 Bed | 3.5 Bath | Garage
$775,000

4 Bed | 2.5 Bath
$755,000

4 Bed | 2.5 Bath
$737,500

2024 Spruce Street, #6
Brand New Listing

SPOTLIGHT PROPERTY!

1 Bed | 1 Bath

OPEN HOUSES: SAT 12:00 – 1:30 p.m.

and SUN 12:30 – 1:30 p.m.
$499,000

1500 Chestnut Street, #20K

UNDER CONTRACT

2 Bed | 2.5 Bath
$479,000

1908 Cambridge Street, #A

248 S Warnock Street
JUST LISTED

870 N Pennock Street, #B

Parking and Deck!
OPEN HOUSE: SUN 12:00 – 1:30 p.m.

2 Bed | 1.5 Bath

$360,000

1631 S Camac Street

UNDER CONTRACT

349  47th Street, #A210

UNDER CONTRACT

4200 Pine Street, #501

OPEN HOUSE: SAT 12:00 – 1:00 p.m.

3 Bed | 1.5 Bath
$285,000

1012 Spruce Street, #2R

UNDER CONTRACT

4900 Cedar Avenue, Unit 1C

2433 Fitzgerald Street

JUST LISTED

Connect with us on Instagram

Be the first to know about

new listings and price reductions.
Sunday, 5/5/19



12:00 p.m. -1:30 p.m.

12:00 p.m. – 1:30 p.m.


12:30 p.m. – 1:30 p.m.




Just a quick reminder that I'm always humbled by and appreciative of your referrals. If you have a friend or family member that is in need of expert real estate representation, please send them my way. Be assured, I will do my best to exceed their expectations! Thanks for taking the time to read this issue of Around the Block. See you next week.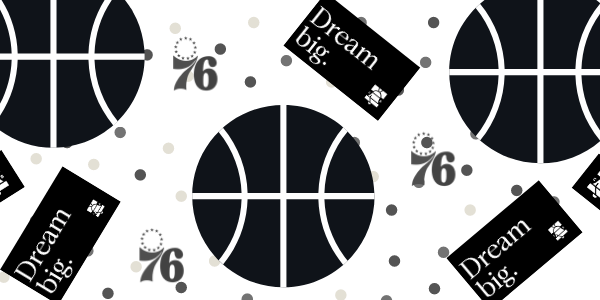 © Compass 2019 ¦ All Rights Reserved by Compass ¦ Made in NYC
Compass Pennsylvania, LLC is a licensed real estate broker and abides by Equal Housing
Opportunity laws. All material presented herein is intended for informational purposes only.
Information is compiled from sources deemed reliable but is subject to errors, omissions,
changes in price, condition, sale, or withdrawal without notice. No statement is made as to
the accuracy of any description. All measurements and square footages are approximate. This
is not intended to solicit property already listed. Nothing herein shall be construed as legal,
accounting or other professional advice outside the realm of real estate brokerage.

Connect with us on Social.
Some imagery in this e-newsletter was sourced via Visit Philadelphia ® and pexels.com