Thank you PIxabay for the above image

Volume 18: Issue 24
Originally published: 5/17/19   
5-minute read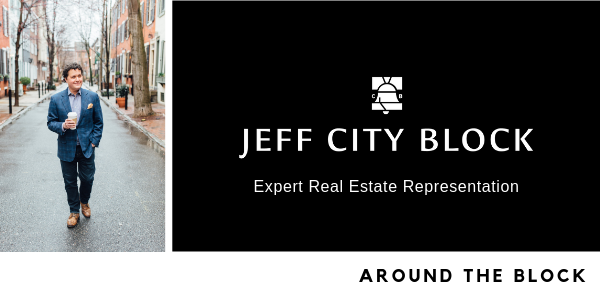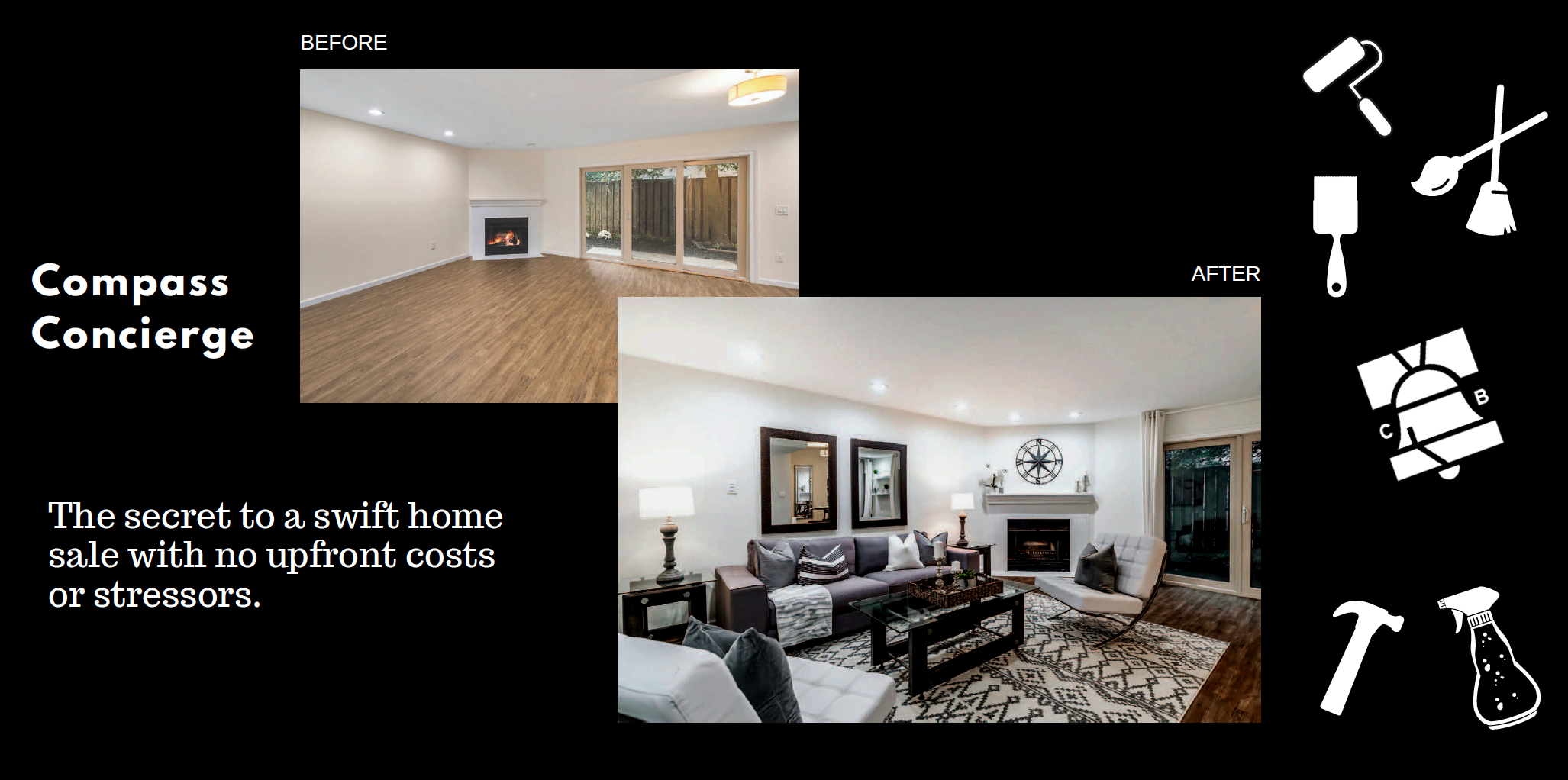 Introducing Compass Concierge. 
This smart program is a huge value add for my clients – unlike anything I've seen in my 18 years of broker experience. For years, clients have asked me if staging could be paid after the sale. From the settlement proceeds. No cash out of pocket. Now the answer is Yes. And not just staging, there are other home improvements to get your home ready for sale too. No money out of pocket. No interest. No fees whatsoever.
Compass has set aside millions of dollars to pay for these upfront costs. Why? Compass wants its listings to sell for more money and in less time than its competitors – without the seller having to shell out any money up front.
Now, I have always prided myself on adding value pre-marketing. I spend significant time advising my clients on how to prepare their home to sell for the highest possible price without doing too much work and discussing the cost-benefit analysis. Few sellers want to spend a lot of time and $10,000 just to make $15,000 back. I understand that. My clients and I discuss how to spend $5,000 to make $15,000 back. Or spend $15,000 to make $50,000. And I recommend vendors (or work with theirs) and then help get estimates and work with experts to get the job done as quickly and painlessly as possible.
So I still do all this. And now, thanks to Compass Concierge, Compass pays the vendor up front and the seller has no out of pocket cost. When the home sells, the seller pays Compass back the exact amount (no fees) from the closing proceeds.
Compass Concierge covers almost everything the typical seller may do to get their house ready to sell for the highest price, including (but not limited to) decluttering, deep cleaning, painting, repairs, landscaping, staging, and a lot more.
Compass Concierge is new, and already my clients love it. I would love to speak to you about your specific circumstances and the details of preparing your home for sale, including Compass Concierge.
 Philly Stuff to do This Weekend
For your Festival Fix (All rain or shine)



Tomorrow, the much-loved Rittenhouse Row Spring Festival is the place to enjoy live music, awesome food, and sweet sidewalk sales. Saturday, 5/18 from 12-5. On Walnut Street, Broad through 19th.

The two-day Italian Market Festival is all about homemade delicacies, (think homemade pasta, pastries, artisan meats, and cheese and much more). Plus, there's always really fun entertainment for adults and kids alike on Saturday and Sunday. 11-6.

Perhaps head to Germantown Avenue in Chestnut Hill on Sunday 5/19 (11-5) for The Home and Garden Festival. Spend the day in a  real-life Pinterest board of inspiring interior design ideas and garden trends.
A Walk (and Party) in the Park

Don't miss "Party in the Park" hosted by the Friends of Clark Park. It's 4-8pm on Saturday, May 18, 2019 – Rain or Shine. The park's boundaries are Baltimore Avenue, Woodland Avenue, 43rd Street & 45th Street. This event is truly fun for all ages featuring live music, pop-up art, lawn games, great food and beer, and more! Everyone is welcome and admission is free. Bring a blanket. Also, I'm very proud to be a sponsor of this fun West Philly event!
For the Fanatical Foodie

According to salon.com, Philly beat NYC in the epicurean wars. Our food scene is the hottest right now (obviously!). What won over hearts and minds and tastebuds? Well, it seems like it was an eclectic mix of local breweries, experimental restaurants, and spins on classics (like Bing Bing). We also cater to Vegans and those who enjoy eating healthfully. Philly's community supported agriculture groups were also mentioned. Go us. Read the whole thing here.
The Phils are in Town


Last but not least, The Fightins' play three against the Colorado Rockies this weekend at the Bank. Tonight Cole Irvin makes his second career start. Aaron Nola is on the hill tomorrow. Jared Eickhoff pitches Sunday and kids 14 and under get a Phillies Arm Sleeve. (I now know what an arm sleeve is, BTW). Tickets available through the Phils, StubHub, etc.
Spotlight Property of the Week
Saturday, 5/18/19


Don't be sad. Saturday open houses, hosted by the City block Team, will be back next week. Did you know that Compass has over 80 Open Houses this weekend in the Greater Philadelphia area? You can view them all right here.
Sunday, 5/19/19

 

12:00 p.m.-1:00 p.m.


1:00 p.m.-2:00 p.m.


1:30 p.m.-2:30 p.m.

 
The following properties are not yet listed on the MLS – but they will be in the weeks ahead! 
That means as an ATB newsletter subscriber, you know about these opportunities before the general public.
2004 Delancey Street

2-Car Parking

6 Bed | 6 Bath
$4,500,000

109-11 Pine Street
Garage Parking

4 Bed | 3.5 Bath

$1,800,000

634 Spruce Street

UNDER CONTRACT

5 Bed | 2 Bath | 2 Half-Bath

$1,695,000

9-Units/8-Car Parking
$1,650,000

264 S 9th Street

JUST LISTED

THIS WEEK'S SPOTLIGHT PROPERTY

4 Bed | 2.5 Bath
$1,625,000

921 Clinton Street

UNDER CONTRACT

3 Bed | 3.5 Bath

$1,590,000

276 S 23rd Street

OPEN HOUSE: SUN 12:30 – 1:30 p.m.

Fitler Square with Parking!

4 Bed | 3 Bath
$1,075,000

Mount Airy with 3-Car Parking

6 Bed | 2.5 Bath

$885,000

4 Bed | 2.5 Bath

$737,000

1119 S 46th Street

JUST LISTED

4713 Baltimore Avenue

UNDER CONTRACT

2024 Spruce Street, Unit 6

OPEN HOUSE: SUN 1:00 – 2:00 p.m.

1908 Cambridge Street, #A

OPEN HOUSE: SUN 1:30 – 2:30 p.m.

4837 Hazel Avenue

UNDER CONTRACT

870 N Pennock Street, #B

OPEN HOUSE: SUN 12:00 – 1:00 p.m.

2 Bed | 1.5 Bath
$360,000

1631 S Camac Street

UNDER CONTRACT

349 S 47th Street, #A210

UNDER CONTRACT

1911 McClellan Street

UNDER CONTRACT

3 Bed | 1.5 Bath

$285,000

2440 S Watts Street

UNDER CONTRACT

5009 Walton Avenue

UNDER CONTRACT

4900 Cedar Avenue, #1C

UNDER CONTRACT

7300 Boyer Street, #C

RENTAL
Just a quick reminder that I'm always humbled by and appreciative of your referrals. If you have a friend or family member that is in need of expert real estate representation, please send them my way. Be assured, I will do my best to exceed their expectations! Thanks for taking the time to read this issue of Around the Block. See you next week.

© Compass 2019 ¦ All Rights Reserved by Compass ¦ Made in NYC
Compass Pennsylvania, LLC is a licensed real estate broker and abides by Equal Housing
Opportunity laws. All material presented herein is intended for informational purposes only.
Information is compiled from sources deemed reliable but is subject to errors, omissions,
changes in price, condition, sale, or withdrawal without notice. No statement is made as to
the accuracy of any description. All measurements and square footages are approximate. This
is not intended to solicit property already listed. Nothing herein shall be construed as legal,
accounting or other professional advice outside the realm of real estate brokerage.

Connect with us on Social.
Some imagery in this e-newsletter was sourced via Visit Philadelphia ® Pixabay and pexels.com