Volume 18: Issue 18                                                                                                                                                                  4/12/1 9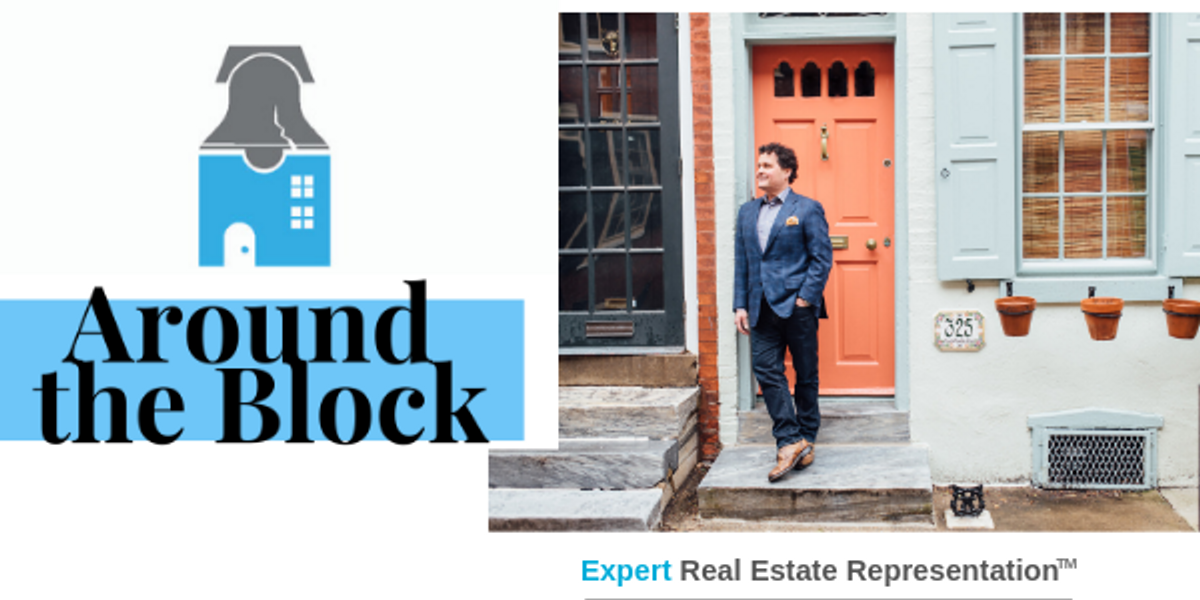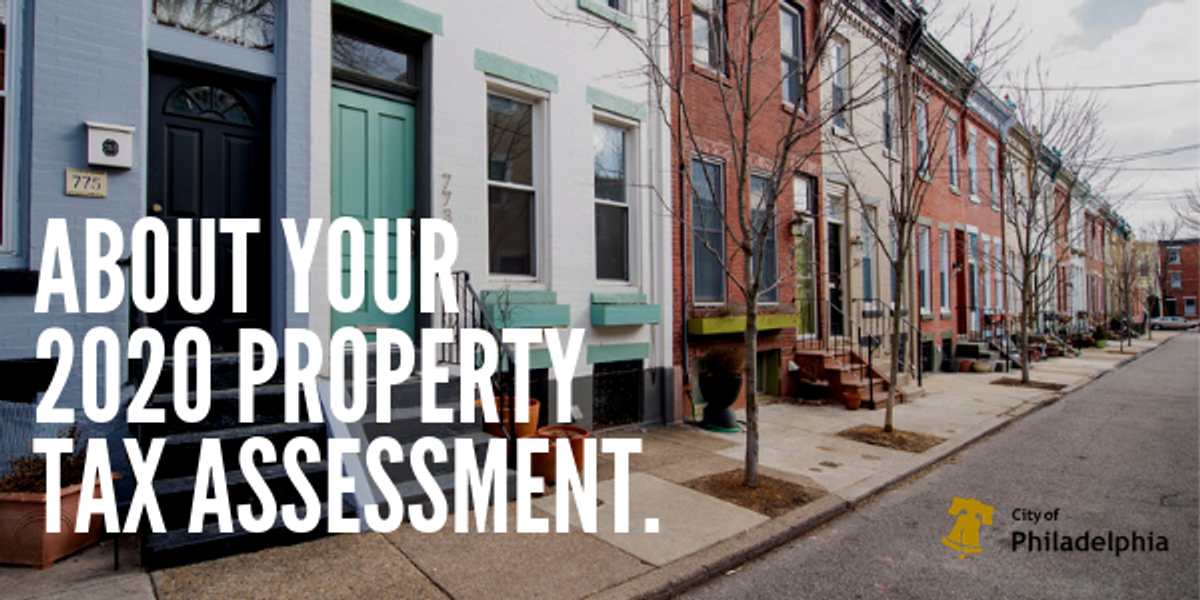 Okay, so the 2020 Philly Property Tax Assessments are out.
Based on the Trending Methodology (TM) assessment process I discussed back in March, virtually everyone's assessment has changed in 2020. Some have gone up while others have gone down. Most by a little, but some by a lot.
It's not surprising that the changes seem pretty random and make little practical sense. A specific example — On the 4600 block of Osage (one of the best blocks in the city) the city assessment values are up for twins and down for the detached homes. In reality, all real market values are up throughout University City. Whatever the OPA's algorithm states, in reality, this is totally arbitrary.
My review of market values throughout the city also points to arbitrariness. Certainly no surprise. In the world of residential real estate, it has been shown time and time again, the algorithm does not know best.
Ok, now for some quick practical information. All Philadelphia property owners should have received an assessment notice in the mail by now. If you did not, you can look up your 2020 assessment at https://property.phila.gov/. You can appeal if you believe your value is (1) incorrect, or (2) not in line with similar properties in your neighborhood.
You can file an informal First Level Review (FLR) with the OPA. I called the OPA today and no one could give me an exact FLR appeal deadline. It may be 30 days from receipt of your official assessment change letter. They said to look at your letter. Also, the FLR appeal instructions should be on the letter as well.
Whether you file an FLR or not, you can also file a formal review with the Board of Revision of Taxes. The BRT appeal deadline is always the First Monday in October. This year that is 10/7/2019.
I know this information can be confusing. (It certainly is for the OPA). So if anyone would like to discuss their specific situation, please do not hesitate to reach out to me directly at [email protected].
Finally, if you missed the last few tax talks, they are archived on my blog here.
Always here to answer even the most complicated real estate questions,
Expert Real Estate Representation
41st Annual Society Hill Annual Open House & Garden Tour

I really love events like this because they allow you to see exceptional homes and gardens – traditional and modern –  at your own pace. Get ideas about design or just peruse one of my favorites neighborhoods in Philly (and where I grew up). Proceeds benefit Society Hill Civic Association and are earmarked for neighborhood improvement and beautification projects. You can purchase tickets and learn more here. 

Happening 5/19/19  1:00 – 5:00 p.m.
A Marvel to Behold at The

Franklin Institute

You can buy your tickets here for Marvel: Universe of Super Heroes, which features over 300 special things to explore like costumes, props, plus amazing (and fun) immersive set experiences. You can travel through the mysterious mirror dimension of Dr. Strange and what kid wouldn't want to be digitally transformed into Iron Man? My own kids have been talking about this for a while. East Coast premiere debuts to the public on Saturday 4/13. Pro Tip: Be prepared to spend some coin!
For Trekkies

Ok, I'm not talking about Picard and Riker. here. Unless they enjoy going to the Holodeck and heading out on a Philly hiking adventure. Love picturesque waterfalls and big sky vistas? This list, originally published by Curbed Philadelphia features scenic expeditions (some that were new to me!) and includes points of interest at each destination – worth the read. If there's one thing I love about spring, it's getting to spend more time outdoors.

I just took this photo last week. Cresheim Creek, Wissahickon Valley Park, Mt Airy.
Get to know UC Green: Cooperative Community Greening

Why not volunteer for the 2019 Spring Tree Planting event on 4/27/19 at Malcolm X Park at 51st & Osage? It's a great way to meet your West Philly neighbors, help the neighborhood, and honor Earth Day (4/22.) Searching for a community garden in UCity? This list includes options where you can secure a plot, and get planting and tending to everything from vegetables to flowers to fruit trees. Learn more about UCGreen here.
Spotlight Property of the Week

276 S 23rd Street
New Listing in Fitler Square
OPEN HOUSE: SUNDAY, 12:00 – 1:00 p.m.
4 Bed | 3 Bath | 2,909 SQFT
Spacious and light-filled 4 bedroom plus family room and office, 3 bath townhome. Splendid character throughout. Seller to pay for one-year SECURE PARKING within 1-2 blocks. GREENFIELD School Catchment. 97 WalkScore, 100 TransitScore, 96 BikeScore. One block from Fitler Square, 2 blocks from the Schuylkill River Trail, park, dog park, and playground. Walk to so many restaurants, coffee shops, markets, HUP, CHOP, Rittenhouse Square, and everything Center City has to offer.
The following four properties are not yet listed on the MLS – but they will be in the weeks ahead! 
That means as an ATB newsletter subscriber, you know about these opportunities before the general public.
2004 Delancey Street

Rittenhouse Square

6 Bed | 5 Bath | Parking
$4,500,000

109-11 Pine Street
BRAND NEW LISTING
Society Hill
4 Bed | 3+ Bath | Parking
$1,800,000

921 Clinton Street
UNDER CONTRACT
Wash West
3 Bed | 3.5 Bath  | Parking
$1,590,000

276 S 23rd Street
THIS WEEK'S SPOTLIGHT
OPEN HOUSE: SUN 12 – 1:00 p.m.
Fitler Square
4 Bed | 3 Bath
$1,125,000

6 Bed | 2 Bath | Parking
$885,000

6 Bed | 3.5 Bath | Parking
$775,000

Spruce Hill

4 Bed | 2.5 Bath

1500 Chestnut Street, #20K
UNDER CONTRACT
Rittenhouse Square
2 Bed | 2.5 Bath
$479,000

1908 Cambridge Street, #A
BRAND NEW LISTING
OPEN HOUSE: SAT 12:00 – 1:30 p.m.
Francisville
3 Bed | 3 Bath
$475,000

229 S Farragut Street

Walnut Hill

870 N Pennock Street, #B

Art Museum


2 Bed | 1.5 Bath | Parking

1631 S Camac Street
BRAND NEW LISTING
OPEN HOUSE: SAT & SUN 12:00 – 1:30
East Passyunk Crossing
2 Bed | 1 Bath
$325,700

349 S 47th Street, #A210
Garden Court
2 Bed | 2 Bath
$320,000

4200 Pine Street, #501

Spruce Hill


1 Bed | 1 Bath

1911 McClellan Street
BRAND NEW LISTING
1ST OPEN HOUSE: SAT 1:30 – 3:30 p.m.
ALSO: SUN 11:30 – 1:00 p.m.
Point Breeze
3 Bed | 1.5 Bath
$285,000

2440 S Watts Street
BRAND NEW LISTING
South Philly
3 Bed | 1 Bath
$259,000

2401 Pennsylvania Avenue
UNDER CONTRACT
Art Museum
1 Bed | 1 Bath
$250,000

2124 Christian Street, #B
UNDER CONTRACT
Graduate Neighborhood
2 Bed | 1 Bath
$215,000

1324 Locust Street, #505
Avenue of the Arts 

3918 Warren Street
RENTAL
Powelton Village
3 Bed | 2 Bath

Consider changing your AC filters and cleaning your ceiling fans.
Saturday, 4/13/19


12:00 p.m. – 1:30 p.m.


12:00 p.m. – 1:30 p.m.

1:30 p.m. – 3:00 p.m.
Sunday, 4/14/19

11:30 a.m. – 1:00 p.m.


12:00 p.m. – 1:00 p.m.


12:00 p.m. – 1:30 p.m. 

and
Just a quick reminder that I'm always humbled by and appreciative of your referrals. If you have a friend or family member that is in need of expert real estate representation, please send them my way. Be assured, I will do my best to exceed their expectations! Thanks for taking the time to read this issue of Around the Block. 

Some images in this newsletter were sourced from Visit Philadelphia® and Pexels.com.
© Compass 2019 ¦ All Rights Reserved by Compass ¦ Made in NYC
Compass Pennsylvania, LLC is a licensed real estate broker and abides by Equal Housing
Opportunity laws. All material presented herein is intended for informational purposes only.
Information is compiled from sources deemed reliable but is subject to errors, omissions,
changes in price, condition, sale, or withdrawal without notice. No statement is made as to
the accuracy of any description. All measurements and square footages are approximate. This
is not intended to solicit property already listed. Nothing herein shall be construed as legal,
accounting or other professional advice outside the realm of real estate brokerage.