Thoughts on the Center City District Report: Part I, our new and current listings, and Philly happenings. If you'd like to discuss real estate or anything in this newsletter please send me an email: [email protected]. This edition of Around the Block was originally published on Friday, 2/25/22.
Relevant Commentary, all information Philly (real estate and otherwise), Open Houses, Listings, Happenings, and More — by Jeff "City" Block
Thoughts on the Center City District Report, Part I
Ok, so I am back and there is a lot going on.
Most importantly, I am heartbroken for the citizens of the sovereign nation Ukraine. They are undergoing a vicious, unprovoked attack, in the most direct violation of a nation's sovereignty since World War II. My heart goes out to the people of Ukraine and their friends and loved ones abroad.
Less importantly, but more locally, the Philly real estate market keeps buzzing along. Demand is solid. Supply is minute. The lack of inventory makes for an unbalanced market. Not sure when that will change, but it will likely not be anytime soon. On Tuesday (2/22/22), the Center City District and Central Philadelphia Development Corporation released its most recent report—The Center Holds, Residential Resiliency 2022.
If you are the report reading type, I highly recommend reading (or at least perusing) this one. It is well organized, concise, and really fascinating. And it is just about Philly, which I always love! And whether you are up for downloading this report or not, I will provide a few of my key takeaways and some interesting facts over the next two weeks. Let's start now:
The data in this report includes three separate areas:

Center City Core, which is Zip codes 19102 and 19103 west of broad and 19106 and 19107 east of Broad (approximately Vine to Lombard, River to River).

Extended Center City, which covers Zips 19130 and 19123 north of Center City Core (generally Northern Liberties and west through Art Museum/Brewerytown), and 19146 and 19147 south of Center City Core (a mix of many neighborhoods from the southern sections of Society Hill, Wash West, and Ritt/Fit; through Queen Village, Bella Vista, and Graduate; and including much of Pennsport, Passyunk Square, and Point Breeze).

Center City Core and Extended Center City combined make up Greater Center City.

Then there are the "Adjacent Zip Codes." Aptly named, this area comprises the Zips north and south of Greater Center City (all River to River), namely, 19125, 19122, and 19121 (basically the River Wards through Temple University and Strawberry Mansion) and 19148 and 19145 (includes many South Philly neighborhoods south of Tasker).

Okay, I know this is a lot of information.

This is a report by the Center City District, so I totally understand why it does not include University City. The University City District puts out its own reports. Though it does frustrate me that this data is not compiled together, as UCity is certainly as much a part of the Center City market as Extended Center City. By that, I mean that buyers looking in Center City are as likely to look in UCity as in Extended, and probably more so than to look in Adjacent Zips. But I understand they are two separate organizations, and that is what it is.

Between 2000 and 2021, the overwhelming majority of housing units completed in Greater Center City were apartments and condominiums. Single Family Unit (i.e., townhome) completion has been scarce. This helps explain why there is such a dearth of single family inventory in Greater Center City and why the single family market is "hotter" than the condo market.

However, the level of condo vs single family completions has not been spread evenly through the years. A huge glut of condos was built in the aughts and basically stopped with the Great Recession. While single family completions will never be considered a glut, they have actually outpaced condos since 2011. But more because condo construction came to a halt, rather than an influx of single family.

That being said, the condo is starting to make a comeback, as there are a couple of major projects underway (including the Laurel and Arthaus).
I love this stuff and I look forward to delving deeper into this report next week. If you have any questions or comments in the meantime, please reach out.
814 Wynnewood Road
BRAND NEW LISTING
5 BD + Family Room | 3.5 BA | 3,000 SF | Finished Lower Level | Covered Porch | Large Rear Deck & Rear Yard | $450,000
Fully Renovated 5 bedroom + family room, 3.5 bath twin with amazing outdoor spaces. This Gorgeous, tasteful, light-filled home is situated on a beautiful tree-lined block in the desirable Overbrook Farms neighborhood. With high ceilings; hardwood floors; brilliant light; large spaces; and exquisite, high-end finishes throughout. Enjoy 3,000+ square feet (including the beautifully finished lower level).
This home has it all—space, character, outdoor spaces, and excellent finishes—all in a completely renovated home. Everything is new—all systems, roof, mechanicals, siding, windows—everything! All fully permitted in 2021. Great location on a splendid block with a 90 WalkScore!
NOTES: High-efficiency, very desirable SpacePak High-velocity HVAC System, plus two mini-splits in the lower level. Recessed lighting and contemporary lighting fixtures throughout. Ample closets and storage throughout. Just a brilliant home.
Mardi Gras Celebrations in Philly

Get into the Mardi Gras spirit without having to travel to New Orleans:

Craftsman Row Saloon has decorated its bar with beads, streamers, and lights for an awesome Mardi Gras celebration running through March 1st. Alongside the decorations is an extravagant menu that includes items such as an adult milkshake topped with real King Cake.
| | |
| --- | --- |
| | Food & Drink in Greater Philadelphia |
245-257 S 44th Street

BRAND NEW LISTING

247-253 S 44th Street

BRAND NEW LISTING

Mount Airy

New Construction

1628 Spruce Street #3F

BRAND NEW LISTING

4514 Regent Street

NEW PRICE

4 Bed | 3.5 Bath

$675,000

4514 Osage Avenue

BRAND NEW LISTING

627 S 42nd Street

BRAND NEW LISTING

445 S 43rd Street

NEW PRICE

6 Bed | 2.5 Bath

$629,000

245 S 44th Street

BRAND NEW LISTING

257 S 44th Street

BRAND NEW LISTING

814 Wynnewood Road

BRAND NEW LISTING

5 Bed | 3.5 Bath

$450,000

2 Bed | 2.5 Bath

$450,000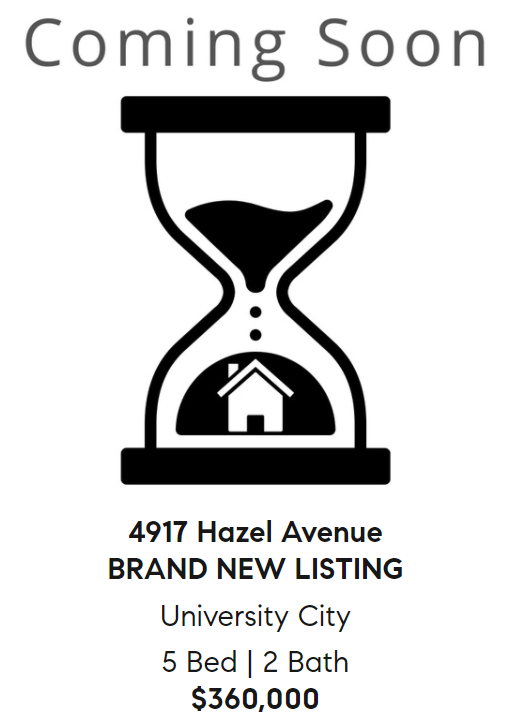 As always, please know that I'm humbled by and appreciative of your introductions and referrals. If you have a friend, colleague, or family member that is in need of Expert Real Estate Representation, please have them contact me.

Be assured, I will do my best to exceed their expectations! Thanks for taking the time to read this issue of Around the Block.
Some imagery in this e-newsletter was sourced via UWISHUNU, xfinitylive.com, and Canva.

marketingcenter-greaterphiladelphia-philadelphia