Zestimates proven inaccurate, Kids' vaccines, our current listings, and things to do in Philly. If you'd like to discuss real estate or anything in this newsletter please send me an email: [email protected]. This edition of Around the Block was originally published on Friday, 11/5/21.
Relevant Commentary, all information Philly (real estate and otherwise), Open Houses, Listings, Happenings, and More — by Jeff "City" Block
A couple of different thoughts this week.
First, our country is moving one huge step closer to getting past the pandemic now that the Covid-19 vaccine has been approved for children aged 5-11. This Pfizer vax is a 1/3-sized dose compared to the adult vaccine. If you want to schedule the vaccine for your kids (or for an adult), you can do so here. There are ample vaccines to go around, and even same-day appointments may be available. By the way, this site works for any age vax appointments.
Second, I have been saying for years that Zillow's Zestimates were not accurate. For those who don't know, Zillow uses AVM software to estimate property values for most every address in our country and it calls this estimate a Zestimate. AVM stands for Automated Valuation Model, which is an algorithm-based program that uses data to estimate pricing for large amounts of properties. AVMs are used by all internet-based valuation websites as well as by many municipalities, including the City of Philadelphia. Philly uses an AVM to help set their initial property assessments (though the City also uses assessors to further tweak these values in some circumstances).
While AVM valuations can be solid for showing average valuations over a larger sample size, even that depends on accurate data being entered into the algorithm. And even if accurate data is available, anyone who has been in two different homes of a similar size on any Philly block knows how different they can be. AVMs cannot account for condition, layout, nuances, view, and other factors that only a professional could evaluate by actually seeing the home in person.
Anyone who is familiar with or has reviewed Philly's assessment values knows they can be wildly disparate and inaccurate. No one has trouble believing that the City would have inaccurate information. But when I visit a home to give a realistic value to obtain the highest possible sale price, the homeowner sometimes says, "but my Zestimate says…" I have never had an issue explaining to them why the Zestimate (or any automated valuation) is not accurate, but it shows how many people rely on Zestimates, at least initially.
Well, the proof is in the pudding, so to speak. Zillow used its own Zestimate values to initiate its gargantuan iBuyer program, where it made offers (based on its Zestimate) to buy homes from individual owners, sight unseen. Zillow thought it was paying a discount price in exchange for offering a quick, cash close (yes, iBuyer programs are the online version of "We Buy Homes for Cash" signs that proliferate some neighborhoods). But its Zestimates were so off, that it inadvertently overpaid, ended up losing more than half a billion, and just shut down this major part of its business and laid off 25% of its 8,000 employees. Wow.
Bottom Line: Buying or selling a home based on an AVM valuation is never a good idea.
And for a look at some actual fair market value prices, please see the City Block Team October closings below. I love discussing real estate, so if you ever want to discuss the real price range for your home, please reach out to me at any time.
As always, please check out the things to do in Philly this weekend, and also below, are some photos of CBT's various Halloween celebrations!
Thank you for reading, have a great weekend, and don't forget to turn your clock back for Daylight Savings.
Here is a list of the 17 properties the City Block Team sold this October:
Sunday, 11/14/21

11:00 am – 12:30 pm

Only 8 Units Remain Available 
Amber Joseph's family visited the PA Renaissance Faire to go trick-or-treating. Here are her girls dressed up as skeletons
Prior to Halloween Carrie Waterman's family went to Linvilla for the Witches Hayride. It's their tradition to let the kids pick out a pumpkin there and the rule is they can choose whatever pumpkin they want as long as they can carry it. On Halloween eve they went to Haunted Alley at 51st and Catherine, and then on Halloween they joined the Halloween parade which was held at Clark Park.
Martin Goldfarb's son Dean was dressed as a Peaky Blinder.
My boys carved pumpkins and went trick or treating. Ari is dressed as Percy Jackson and Ezra is dressed as a spooky skeleton. (BTW, Percy Jackson just dresses as a kid in jeans who wears a specific tee shirt and holds a ball point pen that turns into a sword, so not sure anyone even realized this was a costume. Especially because Ari's pen did not, in fact, turn into a sword).
Missy Tewksbury went to a pumpkin carving party. She carved Gritty (on the right).
Melani Lamond and her husband, Brian, visited their son Scott & his family in Oakland, CA for Halloween. Pictured on the left is Melani as a black cat with her 5-year-old vampire grandson Wesley. Pictured on the right is vampire Wesley with his little brother, skeleton Lewis, Melani's daughter-in-law, Jessi, and Scott.
Peter Sterling Watson and his nephew posed with a spooky decoration.
Lauren Morihara's family got all dressed up. Maui (on the left) was every super hero costume they had and Ira (on the right) was Bjork. The other picture on the lower left was taken at the Dia de los Muertos Festival at Fleisher Art Memorial.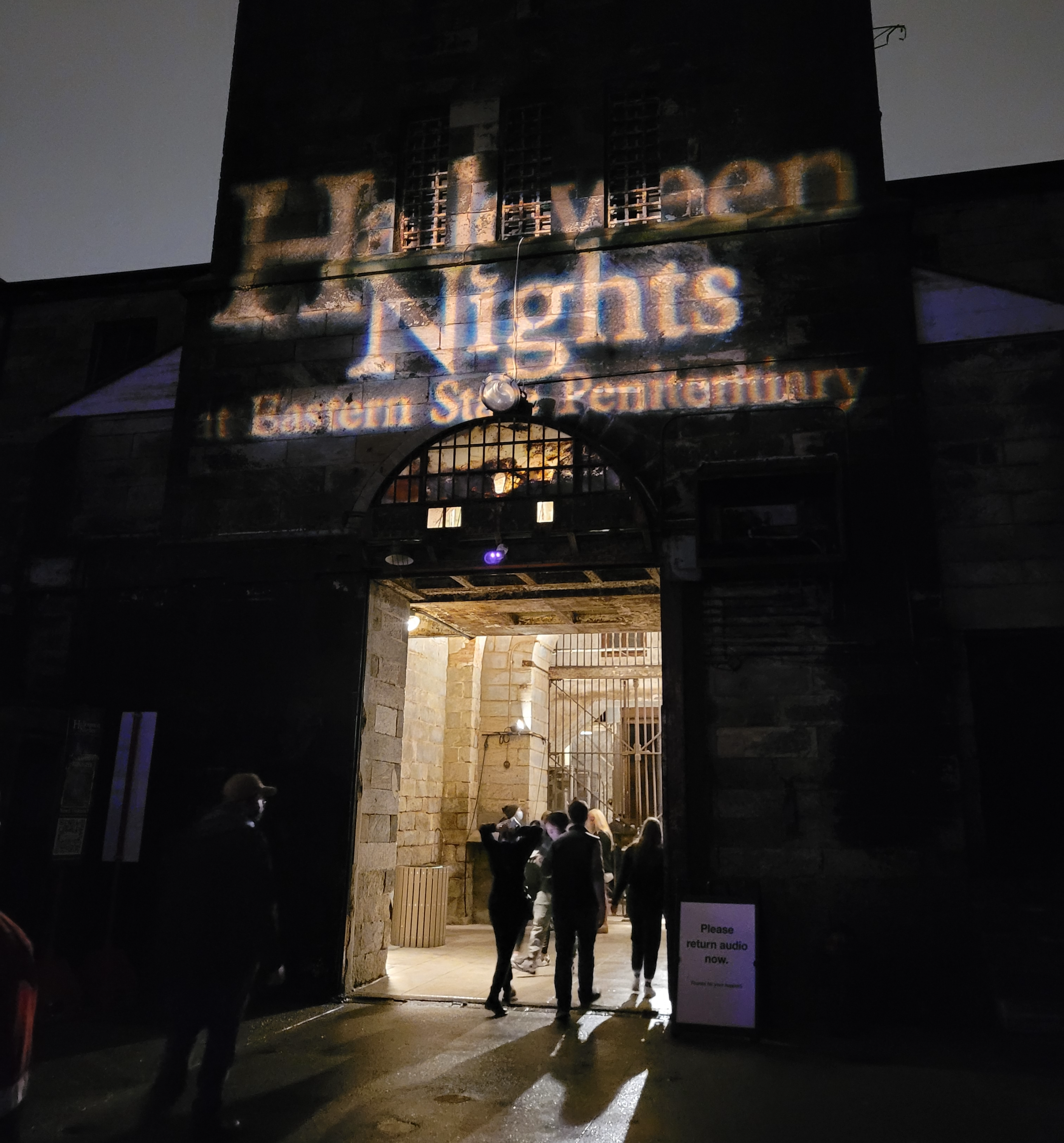 1811 Chestnut Street #502
New Price
2 BD | 2 BA | 1,329 SF | Professionally Managed | Pet Friendly Building | $495,000
Spacious, south-facing 2 bedroom, 2 full bath residence in the desirable Belgravia Condominium. Huge, open living space, dining, and kitchen. Beautiful condition, hardwood floors, superb southern light from large bay windows.
Modern kitchen with white shaker cabinets, stainless appliances, and granite countertops and breakfast bar.
Two roomy bedrooms with sizable stone and tile baths. Ample closets and storage. This residence has a big, bright, and open feel throughout. Full size Samsung washer & dryer in unit.
The Belgravia is a historic, professionally managed, pet friendly building with a desk-person, gorgeous lobby, and fitness room. In a perfect Center City location—100 WalkScore, 100 TransitScore, 90 BikeScore! Two blocks from Rittenhouse Square and its world-class Farmers Market. Walk to Philly's best restaurants and shopping. Many parking options. This residence, building, and location are simply spectacular.
| | |
| --- | --- |
| | November is Philadelphia CraftMonth and all month-long Philly will be showcasing the works of talented  craftspeople in and around Philly. To find a full list of events check out CraftMONTH's official site. |
Holiday Pop ups in Dilworth Park

Dilworth brings in the Holiday season early with various activities for Philly:
Opening: Brooklyn Bowl Philadelphia

Last Thursday was the grand opening of Brooklyn Bowl Philadelphia, a brand new bowling alley, music venue, and restaurant all in one. It can be found right next to The Fillmore Philadelphia in Fishtown and has a 1,000-person capacity.
7111 Germantown Avenue

OPEN HOUSE SUNDAY

Mount Airy

New Construction

224 S 23rd Street

COMING SOON

Rittenhouse-Fitler Square

3 Bed | 2.5 Bath

$975,000

3 Bed | 2.5 Bath

$795,000  

5 Bed | 2.5 Bath

$595,000

733 S 12th Street, Unit 200

1811 Chestnut Street #502

NEW PRICE

727 S 50th Street, Unit B

1535 W End Drive

NEW PRICE

3 Bed | 1.5 Bath

$214,900

6842 N 7th Street

BRAND NEW LISTING

250 S 13th Street, Unit 8F
As always, please know that I'm humbled by and appreciative of your introductions and referrals. If you have a friend, colleague, or family member that is in need of Expert Real Estate Representation, please have them contact me.

Be assured, I will do my best to exceed their expectations! Thanks for taking the time to read this issue of Around the Block.
Some imagery in this e-newsletter was sourced via UWISHUNU, pmacraftshow, ccdparks, phlbizjournal, Compass, and Canva.

marketingcenter-greaterphiladelphia-philadelphia